Boiler Repair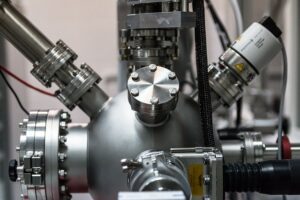 Commercial boilers must be dependable throughout the year. Companies cannot afford to have productions halted due to boiler issues. Alpha Energy Solutions is a source for a quality boiler repair in Louisville, Kentucky, for companies in the local and surrounding regions. We are on-call 24/7 to handle inquires regarding repair for commercial and industrial boilers.
A broken boiler can be rather costly to a large commercial facility or industrial operation. When a unit is not working properly, it should be repaired promptly by a service professional. As a leader in boiler repair, our clients trust us to deliver reputable service with care.
Boiler Repair – Louisville, Kentucky
We understand that a boiler is a critical component of temperature control for businesses. Moreover, we realize that boilers are expected to function properly throughout the duration of their life-cycle. Boilers are a costly investment for businesses, so it is only normal to expect the most out of the systems without fail.
Unfortunately, commercial boilers do experience wear, and breaks are to be expected. While most breaks should not cause alarm, others may be far more serious. Still, the best way to determine if boiler repair solutions are indeed necessary is to contact a service technician. Our technicians can inspect your unit to pinpoint the source of performance issues; if needed, the repair will be rendered.
An ideal method of prolonging an HVAC system's life expectancy, such as a boiler, is to apply preventative maintenance. Alpha Energy Solutions offers preventative maintenance programs that offer a range of services to reduce your boiler damage. Optional preventative measures include monitoring, status updates and reporting, predictive maintenance, and more. Please enquire with us for an expanded look into our boiler repair services. Contact us to schedule service for your industrial or commercial boiler.