Hot Water Jetter Services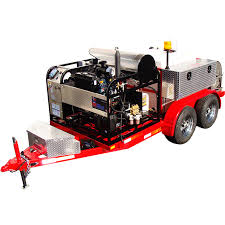 Commercial sewer lines need to be cleaned often. Sewer lines are prone to clogs in busy facilities. Additionally, materials such as grease, cleaning solvents, and waste are likely to back-up along with commercial systems. Moreover, Alpha Energy Solutions provides professional hot water jetter service for commercial and industrial facilities in the surrounding area and local region.
Hot Water Jetter Treatments
As a service provider for hot water jetter service in Louisville, Kentucky, Alpha Energy Solutions uses the most effective method known to clear commercial and industrial sewer lines. Removing the build-up which collects in sewer systems must be effective the first time. Although there are many methods employed for cleaning, they do not all deliver the same results.
Kentucky Louisville hot water jetter cleaning is effective. The method uses high-pressure water that is of a warm temperature to remove debris. In addition to removing clogs, the equipment offers more applications. Jetters using hot water and high pressure remove more debris than any other method.
Hot Jetter applications
-removing corrosion
-degreasing lines
-descaling piping
-removing roots
-removing  mineral deposits
We can bring the best solution for cleaning for you. Our hot jetter service is portable. As a result, we can address even the most complicated jobs with expertise. Similarly, our clients can anticipate a versatile cleaning experience that will deliver optimal results. Methods such as snaking or using chemicals to clean sewer lines will not deliver the same outcome.
Hot jetter cleaning as a popular choice for commercial and industrial facilities is cost-effective and thorough. As a result, the method enables us to provide far better cleaning. Our clients enjoy the versatility that hot water jetters offer.
Contact us to learn more about the sewer cleaning method and how we can help keep your lines clean year-round.