Selected points of this article
hide
Visitor Management for Businesses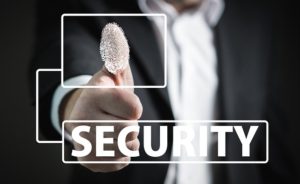 Visitor Management is one facet of integrated security management. Access control is a critical aspect of businesses.  Increasing threats place organizations at greater risk. Innovative service providers such as Alpha Energy Solutions have developed applications that help businesses of all sizes.
As a business owner, you should take comfort in knowing that your facility is secure. Security breaches can not only hinder your productivity but can be costly and ruin your reputation.  Too many businesses fall victim to unwanted access but do not address the issue until it is far too late.
Visitor Management Applications
Knowing who is entering your building and barring access to potential threats is necessary to maintain smooth operations. Logbooks and security officers may not be sufficient or efficient depending on the size of your organization. Controlling your facility access means that you control access to secure parts of your building, sensitive documents such as organizational files, and client data. Also, you can take measures to protect products that are essential for loss prevention.
Visitor management may include video surveillance, which is vital for all types of businesses. Types of management technology available include computerized registrations of visitors and tracking of returning individuals. The obvious benefit of computerized systems is that paper waste is reduced, and the risk of losing data is lessened. Read more here
Applications and software that integrate video surveillance, as seen in hospitals and other facilities, can track and monitor visitors once they are inside a building and any secure areas. 
What is the importance?
Visitor's management includes warmly and professionally welcoming guests while monitoring them at business places or any other facility. There are different tools to implement these functions; they are referred to as visitor management systems. These involve a vast range of tools, including logbooks, biometric scanners, and surveillance cameras. These tools are applicable in all forms of organization, including schools, businesses, and huge corporate offices, just to mention but a few: it is a significant practice it provides a high level of guarantee in these facilities.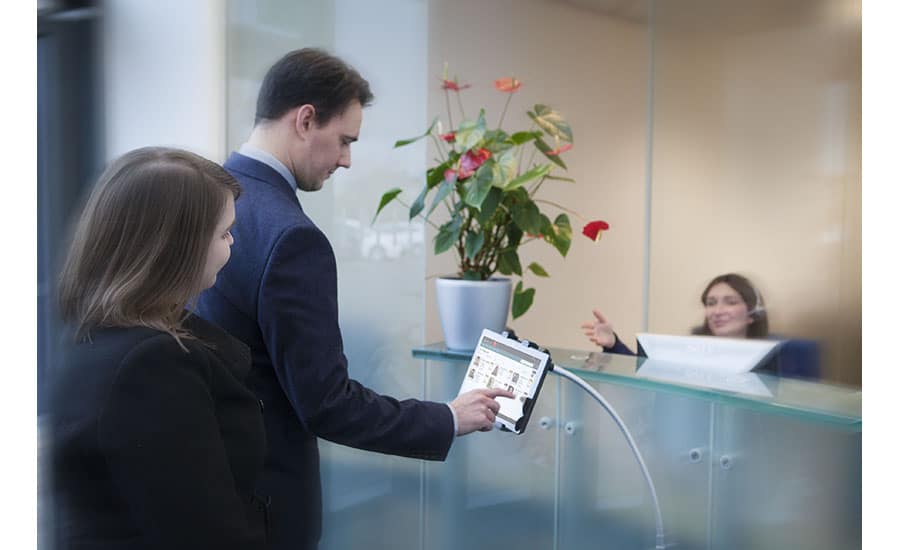 In learning institutions, learners' safety is key; with the tremendous occurrences of school violence, it is not easy to predict where the danger lurks. Therefore,  visitor management tools are an excellent method of preventing these forms of violence; many tools can ensure that visitors are thoroughly processed at the entrance before accessing the school. Furthermore, other tools can scan them against priorly installed lists and see that anyone who was banned does not access the premises.
Some devices can be applied to offer a swift evacuation of students from the facility in case of emergencies. Children are still vulnerable to harm even when outside school and at home; many visitor management systems have attributes that can aid you in protecting your kids from sexual predators by letting you download predator registries and deny them access from reaching your children.
Besides, a secure workplace for employees inspires them to work better; thus, there is increased productivity in the organization. It is unarguable that nothing can beat the peace of mind when it comes to working; when your employees are aware that no one can access the premises with no authority, they are bound to work more comfortably. On the other hand, an employee who knows that anyone authorized or unauthorized can seamlessly access the premises will consistently look over their shoulders, always ready for hostile intrusion at any time. This form of restlessness will be a hindrance and obstruct the employees' focus; there is bound to be undivided attention hence poor quality work.
Video management systems are capable of more than simply tracking anyone accessing the premises. Advanced techniques can restrict where these visitors go; they can alert you when guests have overstayed their visit and screen them against publicly available information to let you know the individual you allow into your facility. These management systems provide incredible benefits for large corporate offices that find it challenging to keep track of every guest who accesses their facilities. Other techniques include Non-disclosure Agreements and safety waivers.
The following are the benefits of visitor management systems:
A safe and comfortable environment offers your employees to engage with clients.
Good reputation and trust are key factors that every organization desires to get from its customers. When your customers realize that your company has developed a symbiotic trust between them and the staff, they are likely to refer their family and friends to you. Also, an effective security system translates into more prominent ways of how your company is perceived.
Visitor management systems assist in preventing vandalism and theft from malicious people.
It is cost-effective, unlike other security remedies.
It is scalable and flexible because you can choose only the features that are meaningful to you.
Alpha Energy Solutions has effective visitor management systems that enhance visitors' flow speed and improve their organization's experience. Besides, we have apt technicians to walk you through and help you choose the best system.
How To Effectively Manage Visitors In Your Business
It's no secret that businesses need to manage visitors effectively to protect their property, employees, and other customers. However, many business owners don't realize the severity of this task until it's too late. It's important to have a plan in place for managing visitors, and this guide will help you get started.
In this article, we'll discuss the importance of visitor management and offer some tips on how to do it effectively. So keep reading to learn more!
What Is Visitor Management?
At its most basic, visitor management is the process of tracking and managing the flow of people in and out of a business. This can be done for a variety of reasons, including safety, security, customer service, and more. A visitor management system (VMS) is a technology used to streamline the process of tracking visitors.
Why Is Visitor Management Important?
There are several reasons why visitor management is important for businesses.
1.     Safety And Security
One of the most important reasons to manage visitors is for safety and security purposes. By tracking who is on your property, you can help ensure that only authorized people have access to your business. This can help you prevent theft, vandalism, and other crimes.
Additionally, in the event of an emergency, a visitor management system can help you quickly and easily identify who is on your premises. Envoy's visitor management system, for example, allows businesses to print badges for visitors that include their photo, name, and the time of their visit.
2.     Customer Service
Another reason to invest in visitor management is for customer service purposes. First impressions matter and you want your visitors to have a positive experience from the moment they step foot on your property. A visitor management system can help you streamline the check-in process and make it more efficient.
3.     Improve Efficiency
In addition to improving customer service, a visitor management system can also help you improve the efficiency of your business operations. By tracking visitors, you can see patterns in when people are coming and going. This information can be used to optimize your business hours, staffing levels, and more.
4.     Save Money
Investing in a visitor management system can also help you save money. For example, if you're manually tracking visitors, you may be spending money on things like paper visitor logs. A visitor management system can help you eliminate these costs. Additionally, if you have a large facility, a visitor management system can help you save on security costs by reducing the need for security guards.
5.     Comply With Regulations
Depending on your industry, there may be regulations in place that require you to track visitors. For example, businesses in the healthcare industry are often required to track visitors for infection control purposes. Visitor management can help you ensure that you're complying with all relevant regulations.
6.     Generate Leads
Finally, visitor management can also help you generate leads. If you collect contact information from visitors, you can use it for marketing purposes. For example, you could send visitors follow-up emails or add them to your mailing list.
How Can Businesses Effectively Manage Visitors?
There are a few different ways to manage visitors, but the most common is through the use of visitor management software. This type of software helps businesses track and manage the flow of people in and out of their facility.
How To Choose A Visitor Check-In Software?
Visitor check-in software can be used to track and manage visitors in a variety of businesses, including office buildings, schools, hospitals, retail stores, and more. When choosing a visitor management system, there are a few things to keep in mind, such as ease of use, features, price, and more.
Ease of Use: The visitor management system should be easy to use for both employees and visitors.
Features: The system should have the features you need to effectively manage visitors.
Price: The system should be affordable and fit within your budget.
Customer Support: The company should offer customer support in case you have any questions or need help using the system.
Free Trial: The company should offer a free trial so you can test out the system before making a purchase.
Scalability: The system should be scalable so it can grow with your business.
Integrations: The system should integrate with other software you use, such as your email marketing platform or CRM.
How To Use Visitor Management App?
Using a visitor management app is a great way to streamline the check-in process and make it more efficient. The app can be used to collect visitor information, such as their name, photo, and the time of their visit. The app can also be used to generate leads by collecting contact information from visitors. A visitor check-in system is an important part of keeping your business secure.
Top Visitor Management Software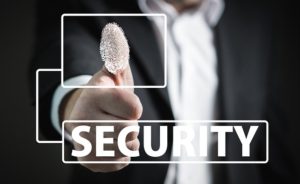 There are several different visitor management software systems on the market, but not all of them are created equal. Threshold visitor management, Envoy visitor management, Proxyclick, and SwipedOn are all great options that offer a variety of features to businesses of all sizes. These systems can be used to track visitors, generate leads, and more.
The lobbyguard front desk security solution is another great option for businesses that need to track visitors and ensure the safety of their employees. Any visitor tracking software you choose should be easy to use, offer the features you need, and be affordable.
Final Verdict
The visitor registration system is a great way to manage visitors in your business. Not only will it make sure that you know who is coming and going, but it will also help you keep track of your visitors. This will allow you to better manage your business and keep track of your visitors. Just make sure that you choose a system that is right for you and your business. There are many different types of systems out there, so make sure to do your research before making a purchase.
Alpha Energy Solutions
7200 Distribution Drive
United States (US)
Opening Hours
| | |
| --- | --- |
| Monday | Open 24 hours |
| Tuesday | Open 24 hours |
| Wednesday | Open 24 hours |
| Thursday | Open 24 hours |
| Friday | Open 24 hours |
| Saturday | Open 24 hours |
| Sunday | Open 24 hours |