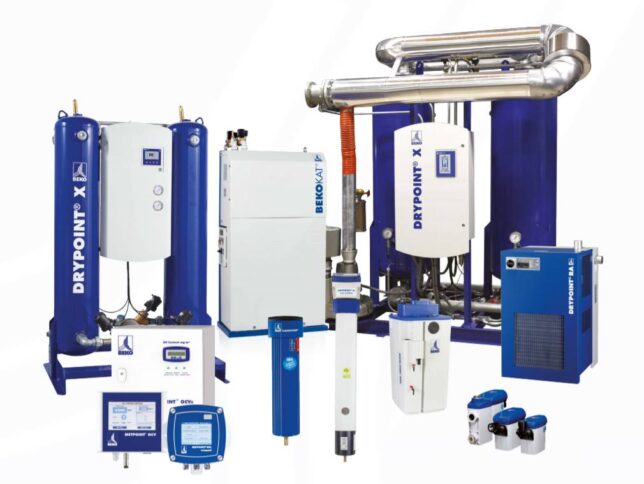 BEKO Technologies has been developing, manufacturing, and selling high-quality, high-capacity, and high-efficiency components and engineered systems for optimal compressed air and gas quality. Today, we offer a complete range of products for all tasks related to compressed air and gas engineering, transportation, and processing.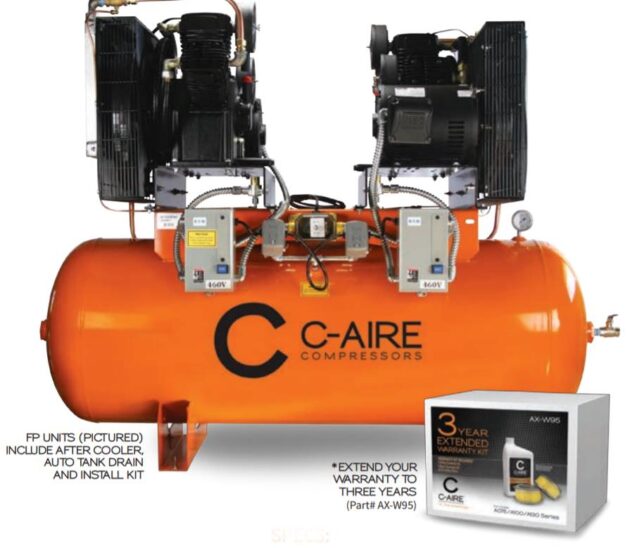 FULLY PACKAGED UPGRADE OPTION INCLUDES:

OVERSIZED AFTER COOLERS

 Remove Over 60% of Water Vapor, Humidity, or Moisture

ENERGY SAVING PNEUMATIC AUTOMATIC
TANK DRAIN

Drains Condensate With Zero Air Loss Every Time the Compressor Shuts O
Prevents Valves From Fouling and Reduces Corrosion

INCLUDES INSTALLATION KIT

4 Mounting Pads
4 Anchor Bolts
12" Steel Braided Flex Hose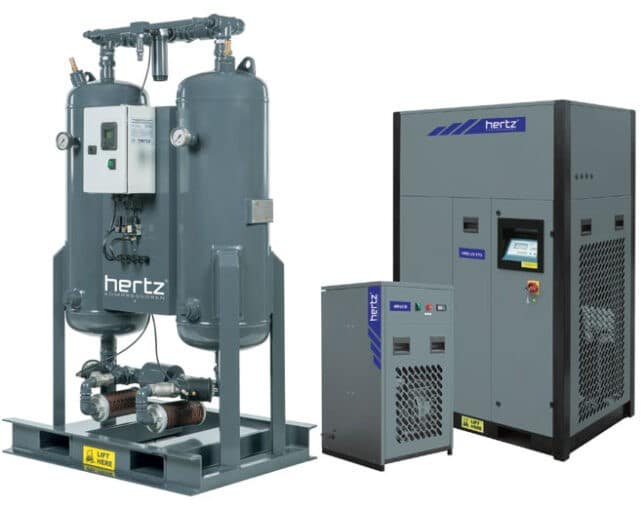 Factory-Trained and Certified Technicians available 24/7
Service agreements are customized to meet each facility's needs.
Oil-free/lubricated electric and diesel rentals available 24/7
Turnkey Installations
Energy and Reliability audit via our technical solutions group.
Provide OEM and aftermarket parts and oil
NORTEC Compressed air and gas dryers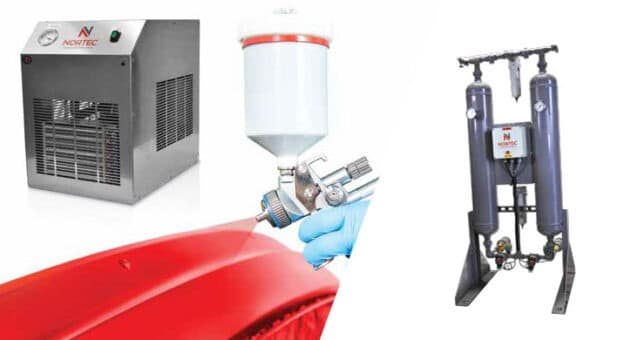 NORTEC designs and builds refrigerated air and gas dryers and closed-loop chillers. Our headquarters and manufacturing facilities are located in the United States' heart, in Maryville, TN. We are known worldwide as a technological and engineering leader in providing environmentally friendly expertise to the industry.