Coronavirus Sanitizer and Cleaning Materials available from our Louisville, KY HeadOffice.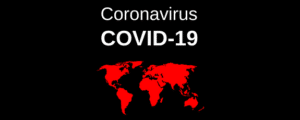 Having a Coronavirus sanitizer is a widespread concern since the recent Ebola outbreak on a global scale. Businesses are now reconsidering how they deal with occupational health concerns. The service technicians at Louisville, KY based Alpha Energy Solutions respond to the need for commercial decontamination with a tested treatment. Commercial facilities have been practicing cleaning standards for a very long time; however, the methods may not be as effective as it could be. Additionally, our cleaning procedure will reduce the spread of dangerous viruses, bacteria, fungi, and allergens in commercial facilities.
Coronavirus Sanitizer and Sanitizing Facilities
It is not unusual for facility managers to hire cleaners that use household products for maintaining facilities. Disinfecting workspaces is also a responsibility of individual employees. In fact,  the truth is that some people do not know how to disinfect areas properly. Moreover, many people do not use the right cleaning solutions when cleaning and disinfecting workspaces. Our cleaning method is far more effective and takes less time to deliver results. In fact, a building is not sanitized correctly until it is Clinically Clean®. The way that we provide the most thorough cleaning for our clients is through the use of sanitizer.
SanitizeIT is a commercial-grade cleaning device that kills viruses, bacteria, fungi, and allergens in commercial facilities. As businesses consider future coronavirus sanitizer options, companies will need fast-working products.  SanitizeIT, however, delivers an effective response to common viruses such as the flu. Our kill-list proves the above point to be true, with over 40 viruses, bacteria, and fungi, decimated on-site. The fact of the matter is that SanitizeIT is far better than retail solutions available to the general public. Regular cleaning products are not strong enough to combat the growth of organisms in high-traffic establishments. Daycares, gyms, nursing homes, and medical facilities all use SanitizeIT as a preventative measure.
Coronavirus Sanitizer and the Future
A Coronavirus sanitizer in the future is likely to be a must for most facilities. Reports suggest that the spread of the virus is rapid, with new cases emerging daily. The strain is transmitted easily between humans through droplets, according to scientists. SanitizeIT is capable of killing viruses that land on surfaces used by humans. Examples of surfaces where viruses may live include doorknobs, tables, telephones, office equipment, and bathroom sinks. Infectious diseases such as influenza strains, strep, E.coli, and staph remain on surfaces used by people every day. The SanitizeIT spray that we use can kill these dangerous organisms and prevent their spread.
SanitizeIT is safe to use in commercial buildings and industrial facilities. In fact, below are some of the areas in which the cleaning spray can be used without harm.
carpets
fabrics
plastics
stainless steel & other metals
food surfaces
SanitizeIT spray is safe NSF-certified and poses no danger to plants, food, nor pets. Although all areas should be clear during cleaning, the solution is not dangerous to humans. Sanitizing takes place over a short time window, and the solution does not need to be wiped away or rinsed, unlike many household cleaners.
Contact us by calling or emailing our Louisville, KY based headoffice to find out how we can help you continue to combat the coronavirus with a safe and effective solution.
Alpha Energy Solutions: 7200 Distribution Dr, Louisville, KY 40258. Tel (888) 212-6324