Mobile Cooling in Louisville, KY, and beyond.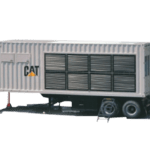 Mobile cooling systems are great for long and short-term projects. If you need to locate a system, Louisville, KY-based, Alpha Energy Solutions can help. There are many different Mobile Cooling Systems available, and their prices vary. We can help you find the one that is right for your commercial or industrial project. Cooling units are not only available for long and short-term projects but can also be used for emergencies.
Regardless of your application, we can help you decide which mobile cooling system will fit your budget. Finding the right Mobile Cooling Systems by yourself can be difficult. Furthermore, all of the features included in a system can be confusing. We can make this task so much easier because of our trained staff. Our Louisville, KY team has over 100 years of combined field experience. Field technicians in Louisville, KY are familiar with all major manufacturer brands. We also have access to an extensive selection of parts due to our large distributor network.
Mobile Cooling Solutions in Louisville, KY, and the tri-state area.
Deciding what mobile Mobile Cooling Systems you need should be a breeze. First, decide on what parts and components you require. Second, determine the length of time you need your unit and what you want it to accomplish. Third, consider the required capacity for your unit. Additional points to consider include location, cost, and maintenance.
Although mobile cooling units are effective, they may experience breakdowns. The best way to prevent a faulty system is to have it maintained regularly. Frequent maintenance can help to identify any issues. The professional team at Alpha Energy Solutions can address any malfunctions with your unit. We also provide access to top brands, so you can get them quickly if you need parts.
For more information on how Louisville, KY-based Alpha Energy Solutions can meet your Commercial or Industrial HVAC Service needs, call us toll-free at (888) 212-6324 or click here to contact us. We are available 24/7, not just in Louisville but in other cities and states too and we will provide you with quality selection and service for projects of any size. Contact our experts to locate a cooling system that is right for you.
Alpha Energy Solutions: 7200 Distribution Dr, Louisville, KY 40258
What are the benefits of Mobile Cooling?
Based on all the reasons for requiring a Mobile Cooling Systems, the permanently fixed air conditioners and cooling systems might not be working for you; rather, you may just need a mobile cooling systems to meet all your temporary demands. At Alpha Energy Solutions, we are highly dedicated to offering you high-quality mobile cooling service.; they are flexible, simple, and convenient ways to cool any room.
Furthermore, they can be easily moved from one area to another, thus rendering them a perfect option for residential and commercial spaces. These mobile air conditioners get rid of warm air through a hose linked to the window.  They can also be either double-hose or single-hosed units, and because they never need external units, they become seamless to move from one room to another.
One of the main benefits of mobile cooling systems such as portable air conditioners is the simplicity of installation and use compared to permanently fixed air conditioners. They even do not need an external condenser unit because they connect to your window via a hose. Besides, they have a swift and straightforward installation process, thus ensuring an excellent cooling solution that you can enjoy in any space.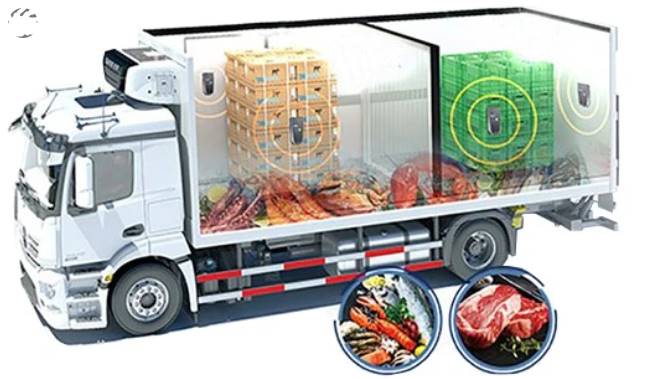 Mobile cooling is beneficial at home if you have limited space and do not need additional scale cooling. In open-plan office spaces, it is ideal for cooling hot spots. Also, smaller office rooms can be a good emergency option in case the permanently fixed air condition systems fail.
Their cost is less than the larger systems because they do not have sophisticated installation or external units. They permit you only to enjoy particular cooling areas, and at the exact time you wish, it may not be necessary to cool the whole office space or the entire home. In this way, portable cooling units will save you a significant amount of money in the long run. They are perfect for cooling smaller or medium-sized spaces, and they are a good way of cutting costs without having to sacrifice comfort for your clients or yourself.
Mobile cooling is highly beneficial due to its portability. This flexibility factor offers your unlimited options, unlike what you would have with wall-installed units. Mobile air conditioners can be seamlessly moved, helping you cool only the spaces and the exact parts that need cooling. Imagine enjoying that much-needed cooling; with a mobile cooling device, you only need a window and plug, then voila! Instant cooling!
There is a vast range of mobile cooling units; as a homeowner or a business owner, you can find portable air conditioners to meet all your Mobile Cooling Systems needs, cooling a more open space, small office space, your bedroom or living room, you name it.  However, if you select a unit with little power, you might never be able to cool your room or the intended space fully, and the system will always be operating. Little and excess power will make your mobile cooling device have a shorter lifespan due to the accelerated equipment's wearing out.
Alpha Energy Solutions is passionate about guiding you to choose the best and appropriate Mobile Cooling Systems units, which will be ample and ideal for all your Mobile Cooling Systems requirements.
Alpha Energy Solutions
7200 Distribution Drive
United States (US)
Opening Hours
| | |
| --- | --- |
| Monday | Open 24 hours |
| Tuesday | Open 24 hours |
| Wednesday | Open 24 hours |
| Thursday | Open 24 hours |
| Friday | Open 24 hours |
| Saturday | Open 24 hours |
| Sunday | Open 24 hours |