For Commercial and Industrial Clients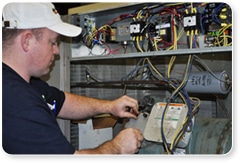 Boiler Repair is our prime focus at Alpha Mechanical Services. Our professional field technicians are available 24/7. They have a combined history of around a thousand years. We can, therefore, meet the requirements of even the most complicated boiler systems. We can repair or rebuild in less time than it takes to receive a factory replacement. With easy access to our critical parts inventory, our boiler repair field experts can quickly repair issues.
Repair issues ranging from small refractory fixes to urgent generator tube-bank replacements. This makes us one of the leading boiler repair companies in Louisville. But we don't just cover the Louisville, KY area. Alpha Mechanical Service also covers Lexington and the rest of Kentucky and surrounding areas such as Ohio and Tennessee.
At Alpha Energy Solutions, we fully understand what downtime and loss of production mean to our Commercial clients. As a result, we approach each repair project with the highest sense of urgency.  All of our on-call boiler repair experts are available 24/7. Boiler experts can be on-site within just a few hours of your initial phone call to start repairs.
We also serve as a mobile boiler parts department, using our Alpha Energy Service Trucks. These trucks usually include everything you'll ever need to get your boiler operational as fast as possible. If we anticipate your boiler being down for an extended amount of time, we can arrange for a rental.
We can provide your organization with expert service for your heating system that you won't encounter anywhere else. Our technicians are amongst the best in the industry. You can rely on their knowledge to repair and install boilers.
Find out more about how we can serve all your boiler repair needs.
What do you need to know before seeking Boiler Repair services?
During the first years of using a boiler, you are likely to experience a very smooth operation; until the years go by and most of its parts start having a few hiccups here and there, therefore interfering with the entire boiler's operations. These issues may need the boiler to be checked by an experienced technician who can professionally inspect it, tell you what might have been the cause of the problem, and propose the proper way to bring back the boiler to its maximum potential.
At Alpha Energy Solutions, passionate about providing the best quality boiler repair to reinforce your boiler responsibilities. To ensure your boiler is effective and safe for a long time, it needs to go through a thorough inspection and testing from a highly trained expert who will focus on rectifying the problems that would have otherwise cost you a brand new boiler. No one wants to risk sabotaging the safety and the operational effectiveness of the boiler.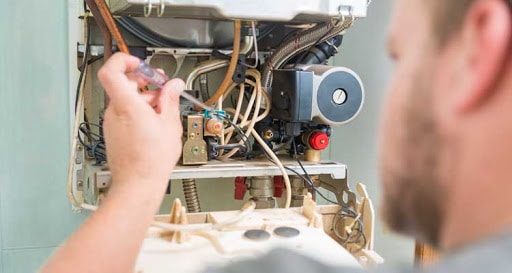 Furthermore, to properly insure safe boiler and water heater performance, they all contain an in-built device that needs frequent maintenance; these safety tools are extremely crucial in a boiler. Therefore, the individuals who handle the boiler and the boiler professionals need to offer protection for people, the facilities using the boiler, and the boiler itself. they can efficiently protect by being attentive to these three key safety devices related with boiler repair
water gauge glass
safety valves
water level control and low water fuel cutoff.
Safety valves are one of the most critical devices of a boiler; they have a simple design and a straightforward approach in regards to operations. This is how it works: if there is a broad range of failures happening to the boiler system, the safety valves are responsible for relieving pressure. Regardless of its mundane design and sophistication in its operations, safety valves can be affected by corrosion or restricted flow.
Additionally, water gauge glass is accountable for verifying the exact water levels in the boiler systems. Its roles can be restricted in case there is an accumulation of either sludge or scale. This accumulation can mislead you into reading inaccurate water levels; this is why it is really important to eliminate residue from each part of the boiler because when one part is efficiently operational while the other is not, it impacts the whole system.
The water level control and low water fuel cut-off is the final primary safety device that the boiler technicians and operators require to focus on. As much as this safety device contains two distinct roles, most boilers connect the two to form a single unit.
There is a particular water level designed for a boiler, and it needs to minimally stay on the level for the boiler to work properly. Therefore this vital safety device is positioned to ensure the amount of water level does not go below that; although, it might occur, and in such a case, the safety device shuts down the whole boiler system by cutting off the fuel.
If you want to make sure your water level control and low water cutoff gadget works effectively, then you need to frequently eliminate sludge or scale, which can significantly interfere with accurate water level detection. In conclusion, it is vital to ensure that each part of your boiler functions well. For more information regarding boilers and their repairs and maintenance, kindly contact us.
Alpha Energy Solutions
7200 Distribution Drive
United States (US)
Opening Hours
| | |
| --- | --- |
| Monday | Open 24 hours |
| Tuesday | Open 24 hours |
| Wednesday | Open 24 hours |
| Thursday | Open 24 hours |
| Friday | Open 24 hours |
| Saturday | Open 24 hours |
| Sunday | Open 24 hours |