The Number 1 Boiler Repair For Commercial and Industrial Clients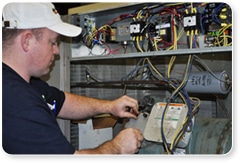 Boiler Repair is our prime focus at Alpha Mechanical Services. Our professional field technicians are available 24/7. They have a combined history of around a thousand years. We can, therefore, meet the requirements of even the most complicated boiler systems. We can repair or rebuild in less time than it takes to receive a factory replacement. With easy access to our critical parts inventory, our boiler repair field experts can quickly repair issues.
Repair issues range from small refractory fixes to urgent generator tube-bank replacements. This makes us one of the leading boiler companies in Louisville. But we don't just cover the Louisville, KY area. Alpha Mechanical Service also covers Lexington and the rest of Kentucky and surrounding areas such as Ohio and Tennessee.
At Alpha Energy Solutions, we fully understand what downtime and loss of production mean to our Commercial clients. As a result, we approach each repair project with the highest sense of urgency.  All of our on-call boiler repair experts are available 24/7. Boiler experts can be on-site within just a few hours of your initial phone call to start repairs.
We also serve as a mobile boiler parts department, using our Alpha Energy Service Trucks. These trucks usually include everything you'll ever need to get your boiler operational as fast as possible. If we anticipate your boiler being down for an extended amount of time, we can arrange for a rental.
We can provide your organization with expert service for your heating system that you won't encounter anywhere else. Our technicians are amongst the best in the industry. You can rely on their knowledge to repair and install boilers.
Find out more about how we can serve all your boiler repair needs.
Emergency Boiler Repair, Maintenance, and Replacement for Louisville Area Facilities
Boilers and furnaces are the two most popular options for heating in Louisville Facilities. Furnaces heat air and this heated air circulates through the facility's ductwork, whilst boilers heat water and use this hot water or steam to heat the space. Steam boilers send steam through the Facility's piping to be dispersed by radiators installed in different rooms. Water boilers send hot water through piping to provide heat. Boilers use fuels of various types to operate, ie oil fired, natural gas-fired, electricity, and wood, though natural gas and oil are most common in Louisville Facilities.
Over time, the heating units wear out and lose their high efficiency which makes them more expensive to operate and also more prone to repair needs. Boiler replacement can provide a more energy-efficient heating option for the Facility with reliable performance. This improvement in efficiency can help a Louisville business save significantly on annual heating costs.
When you need gas boiler servicing, turn to Alpha Energy Solutions. We are Louisville's trusted commercial boiler experts providing boiler replacement, boiler repair, and boiler maintenance services.
Contact us today to schedule a service appointment or to request an estimate for boiler replacement or a boiler tune-up in your Louisville Facility.
Boiler Heating Services for Louisville Facility owners
Many types of boiler heating systems exist in Louisville Facilities, such as:
• Steam boilers
• Combi boilers
• Hot water boilers
• Oil-fired boilers
• Gas-fired natural gas boilers
• Cast iron boilers
Because boilers work so heavily throughout the winter months, it's important they be serviced annually. Boiler maintenance can help improve performance whilst assuring the system's safety. The boiler technicians of Alpha Energy Solutions' Heating, and Cooling perform maintenance and repair services for all types of commercial boilers. Our team will keep your boiler in excellent shape, season after season.
Boiler Maintenance by Alpha Energy Solutions
Annual maintenance is imperative for Louisville Facility owners who use boiler heating systems. Services like this should always be performed by a licensed boiler technician. Routine maintenance can help ensure that the boiler is safe. With regular service, boilers operate more efficiently and therefore result in lower fuel costs whilst delivering better comfort and longer service life for Commercial Facilities. During a maintenance visit, the technician often addresses the following areas of your Facility boiler heating system:
• Cleaning of boiler
• Cleaning of burners
• Cleaning of electrical connections
• Checking the condition of electrical connections
• Checking the operation of the system
• Measuring gas pressure and flow
• Oil Burner Servicing including adjusting burner as needed
• Performing flue gas analysis
• Verifying the condition of seals
• Verifying the condition of electrodes
• Verifying safety device performance
• Checking condensate trap and pipe
• Verifying the condition of water and gas piping
Annual care helps boilers continue to perform at their best while minimizing energy waste during the heating season.
Commercial Boiler Repair Companies in Louisville
Boiler heater repair isn't usually mechanical, unlike boiler furnace repair. Performance problems do usually merit the need for professional diagnostics. Alpha's technicians will assess your boiler and look at its recent performance in order to determine which issues the system may be facing. After we have completed the diagnostics we are then able to recommend a course of action that will restore the efficient performance of your boiler heating system.
Boiler issues indicating repair needs include:
• Weak pilot light flame
• Clangs and bangs during operation
• Poor water flow control
• High natural gas bills
When Alpha Energy Solutions performs steam or gas boiler repair in the Louisville, KY area, we also conduct a safety inspection of the system. Our findings are presented to you as well as service options to correct any issues and improve boiler system performance. Boiler Repair may include:
• Crack and leak welding
• External pipe replacement or Boiler Repair
• Boiler tube replacement or Boiler Repair
• Refractory Boiler Repair
• Custom sheet metal ductwork
If repairs are no longer a practical solution, our team will help you find a new boiler to replace your existing unit. We offer a selection of high-efficiency boilers available for quick installation. Whether it's Boiler Repair or replacement needed, Alpha Energy Solutions will restore boiler heat to your Facility fast.
Replacing the Boiler in Your Louisville Facility
Over the years, boiler units decline in efficiency. They start to consume larger amounts of their fuel type to produce heating, which may or may not be adequate for the Facility. The stress placed on the system makes it more likely to experience breakdowns that require Boiler Repair.
A boiler is typically expected to last 15 to 30 years in a Louisville Facility. When steam boilers, hot water boilers, or cast iron boilers become older than 20 years old they will inevitably start showing signs of trouble, and boiler replacement is often recommended. Signs it is time for a boiler replacement include:
• Yellow burner flames
• Increased Boiler Repair needs
• Frequent leaks
• Corrosion and rust on the unit
• Climbing fuel bills
If you suspect it's time to replace your boiler, our Experienced boiler plumbers and technicians are ready to assist you. A detailed boiler inspection will give you a better idea of your current system's condition so that you know if Boiler Repair is still a viable option. Some issues are repairable whilst others pose a real danger to your business or Facility. Leaking boilers can put all employees at risk and should be replaced immediately if the leaks are not repairable. Our technicians can perform a complete system evaluation to identify any problematic conditions that obstruct the comfort and safety of your Facility.
If replacement is then needed, let us help you find the right new boiler fix for your Louisville Facility. Retrofits of new boiler pumps and other boiler components are sometimes possible and they can improve energy-efficient performance whilst avoiding the considerable expense of a complete boiler replacement. Our team will assess if boiler replacement will fix the issues, or if another boiler system infrastructure requires replacement, such as piping or radiators.
When you upgrade an older boiler to a modern boiler, the gain in energy efficiency is substantial. New high-efficiency boilers include models that significantly reduce fuel consumption which will keep your Facility's heating costs low These efficient boilers open the door to great savings and reliable comfort for your business. We can provide options for different fuel types – including natural gas-fired boilers and oil-fired boilers.
Alpha Energy Solutions helps Louisville Facility owners safely replace aging steam boilers, cast iron boilers, and hot water boilers. Our technicians perform installations that ensure the safe and reliable performance of your new boiler system. The new system is tested to verify proper installation and safe operation. With a new, high-efficiency boiler in place, your Louisville Facility benefits from years of reliable, cost-effective heating.
What do you need to know before seeking Boiler Repair services?
During the first years of using a boiler, you are likely to experience a very smooth operation; until the years go by and most of its parts start having a few hiccups here and there, therefore interfering with the entire boiler's operations. These issues may need the boiler to be checked by an experienced technician who can professionally inspect it, tell you what might have been the cause of the problem, and propose the proper way to bring back the boiler to its maximum potential.
At Alpha Energy Solutions, passionate about providing the best quality Boiler Repair to reinforce your boiler responsibilities. To ensure your boiler is effective and safe for a long time, it needs to go through a thorough inspection and testing from a highly trained expert who will focus on rectifying the problems that would have otherwise cost you a brand-new boiler. No one wants to risk sabotaging the safety and operational effectiveness of the boiler.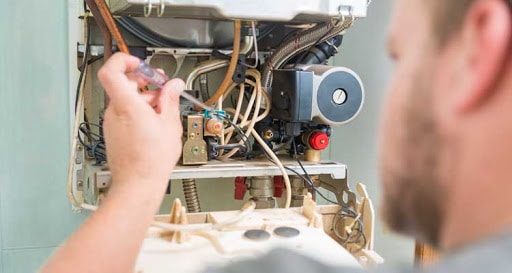 Furthermore, to properly insure safe boiler and water heater performance, they all contain an in-built device that needs frequent maintenance; these safety tools are extremely crucial in a boiler. Therefore, the individuals who handle the boiler and the boiler professionals need to offer protection for people, the facilities using the boiler, and the boiler itself. they can efficiently protect by being attentive to these three key safety devices related to Boiler Repair.
water gauge glass
safety valves
water level control and low water fuel cutoff.
Safety valves are one of the most critical devices of a boiler; they have a simple design and a straightforward approach in regard to operations. This is how it works: if there is a broad range of failures happening to the boiler system, the safety valves are responsible for relieving pressure. Regardless of its mundane design and sophistication in its operations, safety valves can be affected by corrosion or restricted flow.
Additionally, water gauge glass is accountable for verifying the exact water levels in the boiler systems. Its roles can be restricted in case there is an accumulation of either sludge or scale. This accumulation can mislead you into reading inaccurate water levels; this is why it is really important to eliminate residue from each part of the boiler because when one part is efficiently operational while the other is not, it impacts the whole system.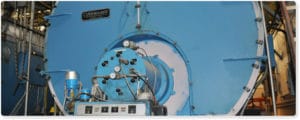 The water level control and low water fuel cut-off is the final primary safety device that the boiler technicians and operators require to focus on. As much as this safety device contains two distinct roles, most boilers connect the two to form a single unit.
There is a particular water level designed for a boiler, and it needs to minimally stay on the level for the boiler to work properly. Therefore this vital safety device is positioned to ensure the amount of water level does not go below that; although, it might occur, and in such a case, the safety device shuts down the whole boiler system by cutting off the fuel.
If you want to make sure your water level control and low water cutoff gadget work effectively, then you need to frequently eliminate sludge or scale, which can significantly interfere with accurate water level detection. In conclusion, it is vital to ensure that each part of your boiler functions well. For more information regarding boilers and their repairs and maintenance, kindly contact us.
Alpha Energy Solutions
7200 Distribution Drive
United States (US)
Opening Hours
| | |
| --- | --- |
| Monday | Open 24 hours |
| Tuesday | Open 24 hours |
| Wednesday | Open 24 hours |
| Thursday | Open 24 hours |
| Friday | Open 24 hours |
| Saturday | Open 24 hours |
| Sunday | Open 24 hours |