Visitor Management for Businesses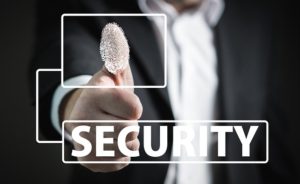 Visitor Management is one facet of integrated security management. Access control is a critical aspect of businesses.  Increasing threats place organizations at greater risk. Innovative service providers such as Alpha Energy Solutions have developed applications that help businesses of all sizes.
As a business owner, you should take comfort in knowing that your facility is secure. Security breaches can not only hinder your productivity but can be costly and ruin your reputation.  Too many businesses fall victim to unwanted access but do not address the issue until it is far too late.
Visitor Management Applications
Knowing who is entering your building and barring access to potential threats is necessary to maintain smooth operations. Logbooks and security officers may not be sufficient nor efficient depending upon the size of your organization. Controlling your facility access means that you control access to secure parts of your building, sensitive documents such as organizational files and client data. Also, you can take measures to protect products that are essential for loss prevention.
Visitor management may include video surveillance, which is vital for all types of businesses. Types of management technology available include computerized registrations of visitors and tracking of returning individuals. The obvious benefit of computerized systems is that paper waste is reduced, and the risk of losing data is lessened. Read more here
Applications and software that integrate video surveillance, as seen in hospitals and other facilities, can track and monitor visitors once they are inside a building and any secure areas.