Building Automation: Consider how convenient it would be if your building cared for its energy needs. Also, think of the beautiful effects on our environment and the convenience of every business. Does that make sense? If so, consider Building Automation as a robust, adaptable way to help you realize your building potential.
Therefore, automated systems have become ubiquitous. It's a developing field of technology that's here to stay, from grocery store checkout kiosks to driverless cars. You may have heard of Building Automation Systems (BAS) or HVAC automation.
Building automation projects
In this modern day, it is simpler and more cost-effective to maintain such infrastructure. Typically starting from building automation projects and HVAC through:
Boilers
Chillers
Air-Handling Units
Fans with built-in coil fans
Reloadable Terminal Units
HVAC Systems With Heat Pumps
VAV systems, or variable air volume systems,
With BAS technology, wireless technologies are gradually replacing traditional wired BAS infrastructure. The BAS's communication protocol is becoming less crucial due to enterprise-level initiatives. Now, many devices' controls come pre-mounted from the manufacturer. The incorporation of energy-related imagery into both hardware and software is ongoing.
Suitable for Green Buildings
Whether you're aiming for the ENERGY STAR from the Environmental Protection Agency (EPA) or the Leadership in Energy and Environmental Design (LEED), an automated system is now deal. You've now taken the first steps toward Green Building certification.
Setup and Functioning
As a BAS installation company, we should handle the system's initial setup, operations, and some maintenance tasks that can be controlled by in-house personnel with the right level of training. Our installation team can provide ongoing service or train in-house personnel to handle such tasks independently.
Versatility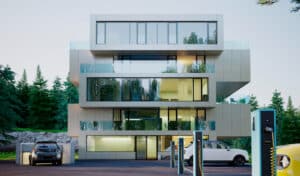 Building automation system (BAS) has many uses beyond merely HVAC, including those in the electrical, lighting, and security realms. Your requirements for the system will dictate the network complexity.
This could be for an apartment complex or a business. The ability to make changes to the system without the facility operator being physically present gives excellent flexibility.
Convenience
Another perk of automation is that once it's set, you don't have to think about it again. Some HVAC systems can even adapt to the user's preferences over time.
The system will make the necessary modifications automatically in cases where user intervention is needed, such as when conditioning air before returning from a trip; the system can be accessed remotely.
Economical Efficiency
An automation system will have a higher initial cost, but it can reduce your overall energy usage. Therefore, every business owner can get a retrofit HVAC system to minimize use while not at work.
In addition, you can tailor usage patterns to match the number of people present in a particular building or residence. That way, you'll only increase your energy use when essential.
Pros 
Using BAS unifies your entire commercial system from heating, ventilation, air conditioning, lighting, and energy monitoring needs.
Put the power in your hands to keep your staff comfortable and your energy bills low without ever leaving your desk.
Set up functional, flexible systems that can grow with your company.
We design custom systems for businesses of all sizes, from single-location operations to those with several locations and buildings.
Why Invest In Building Automation?
Building Automation system can monitor your machinery, detect malfunctions in sensors and wiring, and even connect to remote monitoring services. These components, when combined, allow Building Automation systems to provide several advantages.
Easy, consolidated management
Tracking and controlling from afar
The enhanced quality of life and air purity
Less money spent on heating and cooling
Prompt notification of HVAC system failures
The identification of problems before they become too expensive
Reduced maintenance expenses and increased HVAC system longevity
Get A Bespoke For Your Business Needs
The most effective system layout varies greatly depending on the facility's nature, function, and timing. We apply our extensive background in the design of building automation systems to your company's specific requirements to develop the optimal solution.
Contact us today to discuss the advantages of a Building Automation system and how we can help you implement one.
Take Control of your Business
Building Automation systems effectively manage and collect data from a building's HVAC, ventilation, and lighting systems. They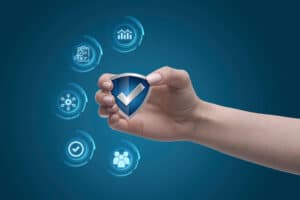 offer a streamlined, centralized form of control and can help your business identify any potential issues or failing parts.
All of the controls for the HVAC system in your building will be easily accessible through the tight integration between your Building Automation system and remote monitoring solutions.
Whether your building needs a new or existing system serviced, maintained, or modified, our skilled mechanical contractor will help you achieve your dream. We will handle any problem with custom-designed, expertly installed, maintained, and repaired building automation systems, HVAC controls, and more.
Save Both Time and Money 
Regular maintenance and preventative care can significantly reduce the likelihood of problems with your Building Automation system. Our expert service technicians will perform various checks and maintenance procedures to ensure your system operates efficiently.
We inspect wires and test sensors and actuators. Also, we inspect relays and conductors, test control terminals, check programming parameters, update software, and much more. Your company will thrive if and only if your system is running smoothly.
Should Invest In Building Automation System?
There's a good chance you'll find the ideal form of automation among the many possibilities. We are delighted to help you decide if building automation is the correct choice for your business.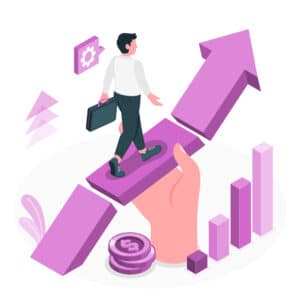 We understand that a building Automation system is essential to your business's and building's smooth operation. We can evaluate and certify your existing system to ensure it is working at its peak. We have the experience and understanding to install a system that will save you time, energy, and money.
We are glad you know choosing the best system depends on several criteria. With our vast experience, we can help you make the best decision for your property.
As a recognized specialist in the industry, we have worked on different types of systems according to prescriptions, earning the trust of hundreds of satisfied clients. Reach out to us today, and let's get the automation of your dream! Contact us now.
Alpha Energy Solutions
7200 Distribution Drive
United States (US)
Opening Hours
| | |
| --- | --- |
| Monday | Open 24 hours |
| Tuesday | Open 24 hours |
| Wednesday | Open 24 hours |
| Thursday | Open 24 hours |
| Friday | Open 24 hours |
| Saturday | Open 24 hours |
| Sunday | Open 24 hours |