Commercial Spray Service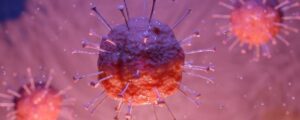 Considering the widespread pandemic sweeping the globe, businesses are more interested than ever before in commercial spray service. Before COVID-19, many facilities practiced the recommended cleaning procedures to avoid the spread of viruses. While the rapid spread of the virus has come as a shock to many business owners, it has provided an opportunity to review previous methods and make changes for the better. Sure, everyone should be practicing great hygiene, but unfortunately, not everyone does. As a result, commercial buildings in Louisville and beyond can protect people by sanitizing their facilities.
Alpha Energy Solutions, based in Louisville, KY, specializes in commercial spray service for facilities. We use an effective method called SanitizeIT that leaves buildings Clinically Clean®. SanitizeIT is a simple but thorough method of cleaning that kills viruses. In addition to killing viruses such as the flu, H1N1, hepatitis A, B, and C, the cleaning device also kills bacteria and mold. In fact, we have a kill list of over 40 different viruses that the SanitizeIt spray is capable of killing.
Commercial Spray Service Treatment
Setting up a commercial spray treatment through Alpha Energy Solutions is easy. Our service technicians can inspect your facility and prepare it for the SanitizeIT service. Our clients can also direct us to problem areas so that they can be treated properly. We take the hassle out of preparation by opening up cabinets and doors. Please note that we can also treat specific items that you desire, such as office equipment.
Your service inspection will be followed by a rough estimate of the time it will take to complete the treatment. For example, covering a space of about 2,000 sq. ft. will take approximately  30 minutes to complete. Keep in mind that your treatment area's size will determine the length of time that it will take to finish.
If the treatment plan meets your requirements, our professional service technician will confirm pricing with you. After the pricing is confirmed, your technician will begin applying the SanitizeIT spray. The spray dries within about 10 minutes and does not need to be wiped away.
Commercial Spray Safety
Facility managers are often concerned about the safety of commercial-grade disinfecting solutions. Harsh chemicals can pose health risks as well as have environmental implications for facilities. On the other hand, our formula is safe to use around plants and surfaces where the food touches. In fact, SanitizeIT is NSF-certified. Understand that the treatment solution is non-corrosive, so it will not destroy your equipment. The spray consists of a light mist, so it will not damage your building materials. SanitizeIt, however, is strong enough to kill numerous viruses.
Facilities cannot afford not to invest in adequate cleaning. The health and wellness of employees, business owners, clients, and customers are at stake. It is all too easy to neglect daily contact surfaces. Choosing to be proactive in providing a safer environment free from viruses, bacteria, and mold or mildew takes just a few simple steps. Alpha Energy Solutions is here to help you achieve a facility that is Clinically Clean®.
Contact us today for more details or ask about setting up an inspection for a commercial spray service.