Integrated Systems for Businesses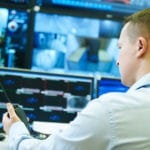 One of the most important aspects of running an organization or firm is security. Though security is often overlooked, it is necessary to consider the implications of not including it in your operational strategy. integrated systems now make it easier for customers to make use of security applications. Evidence suggests that earlier measures once used to secure buildings are not enough. With growing threats from different angles, it is necessary to expand surveillance to encompass a wider range of services.
Louisville, Kentucky-based Alpha Energy Solutions offers advanced integrated systems for customers. The technology consists of bringing together several different types of applications into a uniform system. As a result, businesses can conduct surveillance efficiently and, most importantly, effectively. They are an essential factor in maintaining the safety and security of an operation. The measure provides an added layer of protection not only for physical data but for persons as well.
Benefits of Integrated Systems
Although the security approach may seem overwhelming and complex for decision-makers, it provides many benefits for users. The types of threats affecting a business vary from those that include breaches of facilities, breaches of data, and productivity loss. Theft, unauthorized access, and other criminal acts are unfortunate realities for businesses of all sizes. More recently, mass shootings and other violent acts committed in employment or educational institutions have heightened awareness and the need to put adequate security measures into place.
Alpha Energy Solutions, in Louisville, Kentucky, places all of the data that you need in one place.  It may include video surveillance, visitor management, and cloud-based access to monitoring using smart technology. 
System integration is defined in engineering as the process of bringing together the component sub-systems into one system (an aggregation of subsystems cooperating so that the system can deliver the overarching functionality) and ensuring that the subsystems function together as a system and in information technology as the process of linking together different computing systems and software applications physically or functionally,[3] to act as a coordinated whole. Read More on Wikipedia.
Call us at  (888) 212-6324 for an appointment to visit our Louisville Office at 7200 Distribution Dr, Louisville, KY 40258
What do you need to know about Integrated Systems?
At Alpha Energy Solutions, we professionally partner and closely work with you to bring all the components of a subdivision of systems to achieve an individual and effective functional unit; this is what we refer to as system integration or integrated systems. The application of an efficient integrated approach is very significant in several working areas. Our primary goal here at Alpha Energy Solutions is to assist businesses in enhancing their security efficiency and cut costs that would otherwise be incurred if they were still using non-integrated systems and boost the organizations' productivity.
In the various sectors where system integration is essential is the information technology; integrating hardware and software projects regarding infrastructure and civil engineering in construction among several involved parties such as contractors, clients, and suppliers. All these are vital implementations of integrated systems that ensure that different parties are brought together to work effectively in harmony and incomparable unison.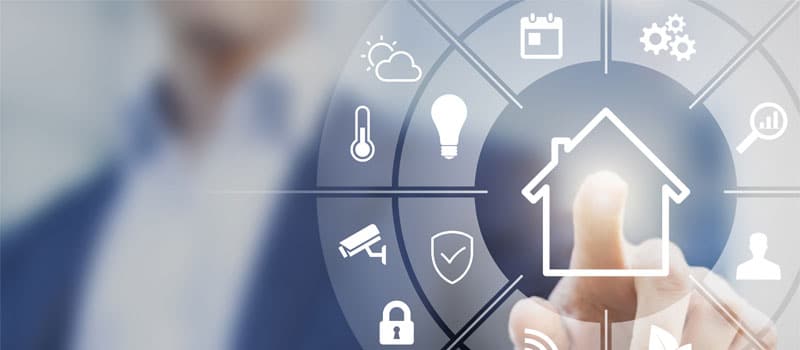 Additionally, some tools and strategies are essential in the integrated systems; they include data analytics, which aids the integration tools to comprehend how various elements interact and what impacts certain changes have when executed. To enhance how sophisticated projects are delivered, tactics such as machine learning, systematic dynamics, graph theory, and scenario planning are implemented.
Also, techniques such as virtual and augmented reality are reinforced to support decision-making. Today, with technological advances, integrated systems are wireless interfaces that can observe your trends or routines and have cloud capabilities that combine and provide an incredible cost footprint. We have highly experienced experts who can professionally take you through the techniques and types of system integration and assist you in deciding what integrated system is ideal for you.
System integration methods can be categorized into the following groups:
Point-to-point integration. This one does not include many components; rather, it links only two system components to work together uniformly. This division can only deal with a single function and has zero complexity. Besides, this category is provided as an integration model for many popular IT systems.
Vertical integration. This category is where the components are connected from the primary bottom function as they head up. It is simple and includes a restricted number of systems; however, in this situation, there are more than a couple, unlike point-to-point integration. Although, it has a rigidity that makes it more complex to manage because there comes a functional silo with the introduction of new functions.
Star integration. In this category, every sub-system is linked to the others using point-to-point connections. The more the number of integrated systems, the more the number of integrations and the higher the demanding management becomes. At times, Star integration is also known as spaghetti integration.
Horizontal integration. This category happens when a different sub-system acts as the interface level, at times referred to as enterprise service bus, between the other subsystems. This is what makes it simple for a sub-system to interact with other subsystems linked with that interface. Also, this is highly advantageous because when changes are being made, you will not be required to re-do all the interfaces, just the particular one.
At Alpha Energy Solutions, we guide the ideal option to take in these groups depending on what you need. Furthermore, we are highly dedicated to offering you the benefits of system integrations and highlight difficulties such as lack of accountability, lack of skilled resources, and consistent integration landscape changes.
We are committed to informing you of this to help you avoid being side-blinded by anticipation of what these integrated systems can offer and not predict challenges.
Alpha Energy Solutions
7200 Distribution Drive
United States (US)
Opening Hours
| | |
| --- | --- |
| Monday | Open 24 hours |
| Tuesday | Open 24 hours |
| Wednesday | Open 24 hours |
| Thursday | Open 24 hours |
| Friday | Open 24 hours |
| Saturday | Open 24 hours |
| Sunday | Open 24 hours |