Video Management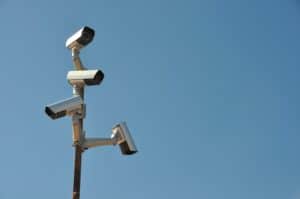 Today, including proper security measures into your business operation is critical. This includes video management. Without adequate security measures, your business is at risk for unauthorized access, data breaches, and circumstances that are even more dangerous. Video surveillance can help business owners place eyes on all vital aspects of a facility to ensure the greatest level of productivity, profitability, and above all, safety.
Alpha Energy Solutions delivers advanced technology designed to keep your business on the pulse of security. Through the combined elements of integrated systems, controlling access to your facility has never been more efficient. When used properly this can help to lower the cost of conducting business.
Video Management Applications
Compared to the past, video management is now more intuitive for users. Though surveillance is complex, business owners can customize packages to fit their needs and make excellent use of them. There are now numerous types of cameras available for customers to choose from. Video surveillance is much more dynamic yet easier to use. Integrating smart technology enables users to monitor their facilities around the clock. Using devices such as smartphones, tablets, and even remote desktop computers, business owners are now empowered to ensure their facilities' safety and security.
Video management is a vital piece of maintaining safety in your business or facility. The benefits of having effective systems in place go beyond just protecting data and people; they foster your business's growth. Organizations that handle sensitive data are at great risk due to evolving technology. Moreover, business owners also need to hold employees accountable for making the best use of resources. Read more on Wikipedia.
What is Video Management, and how does it work?
Video management is also known as video management software or video management server. It is a vital component of a security camera system and can also be a crucial software part of a network and a digital video recorder, although here, the technology is more advanced. Also, there is a significant distinction between a network video recorder and a VM server. Regardless of the fact that these network video recorders can record and review video with no need for a VMS, they have limited access across other network cameras.
On the other hand, video management servers provide many features and capabilities compared to network cameras. Besides, video management systems are components of security systems that acquire videos through multiple sources, not just the camera; records and stores those videos hence offering a link to viewing and accessing real-time and recorded videos, respectively. The less the cost for a video management system, the less the features available.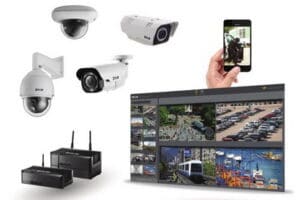 The following are various features.
Motion detector.
This attribute decreases what the camera is intended to record. Contrary to the past, where security cameras could only do video signal processing using VM systems, cameras can currently send a video when any motion is detected. Besides, motion detection is spread primarily to prevent cameras from catching themselves; video management requires an in-built motion detection to execute this function seamlessly.
Distributed processing in Video Management System.
Huge security systems contain so much data to evaluate and store an individual server overwhelmed with the workload. The workload can be categorized into several devices for each to deal with a section of the workload. Although a VM server offers one interface link where clients easily access all the servers, it brings all the sources together. Sadly, this feature is not accessible by inexpensive VM server products.
Audio and alarm input or output features.
It can perfectly record audio and act as an intercom through network cameras, in some cases. It needs a speaker and an amplifier; these two are external features. You might find a network camera with in-built microphones or maybe external input or output audio connections in some other cases. Alarm I/O in video management servers can detect alarm inputs and perform different roles such as sending alarm outputs that activate devices, including lighting and sending alarm messages to numerous people.
A video management server can control pan tilt zoom cameras.
These cameras can detect colossal areas and offer data for specific points of interest. There are three methods in which this quality can be executed; they include an analog motion control, a digital translation of a fixed view, or a blend of the two.
Video management systems have a vast range of recordings.
It incorporates both digital and analog and can accept input from each source. It can also link points to provide an easy way of tracking the sales, mistakes, and prospective theft when connected to the output of an electronic cash register.
You can get other qualities from a VMS at Alpha Energy, such as license plate detection, de-warping, and many views on an individual recorded stream. We have highly trained and experienced professionals who will gladly guide you on attributes that would be perfect for your firm's needs.
Alpha Energy Solutions
7200 Distribution Drive
United States (US)
Opening Hours
| | |
| --- | --- |
| Monday | Open 24 hours |
| Tuesday | Open 24 hours |
| Wednesday | Open 24 hours |
| Thursday | Open 24 hours |
| Friday | Open 24 hours |
| Saturday | Open 24 hours |
| Sunday | Open 24 hours |