Chiller Rental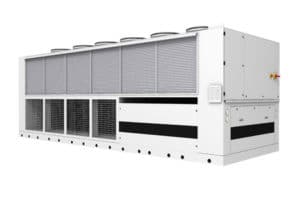 Alpha Energy Solutions can help with your chiller rental. Investing in the right unit is a great way to keep your operations running smoothly.  We know how important it is to maintain productivity, and as a result, we can offer expertise.
We understand your needs and can offer affordable solutions. Commercial and industrial clients like you are our specialty. Choosing a chiller might be frustrating. Alpha Energy Solutions makes the process easier.
Selecting the best chiller can be tough, but we are knowledgeable about chiller parts. Moreover, we deal with top brands. When you rent with Alpha Energy Solutions, you get not only quality but the best selection. Additionally, our professional associates will help you select a great model. We will find a system that works.
Of course, you want your system to work well, and performance is important.  Before you choose a unit, think about your needs. First, consider your budget. Then, think about maintenance requirements. Furthermore, If you do need chiller rental maintenance, Alpha Energy Solutions is on-call.
Chiller Rental-Maintenance
Maintain your chiller rental. Alpha Energy Solutions offers preventative maintenance for your rental. Our custom plans fit your needs. Moreover, our experienced technicians are on-call to help you with emergencies. We can get you the parts you need fast due to our wide distributor network.  We supply the best brands in the industry. The top brands that we supply are the best.
Renting a chiller can be a great choice. The chiller can meet your cooling needs in different environments. Chillers work well with many projects. Call Alpha Energy Solutions to find the cooling system that is right for you. 
Save
Save
Save
Save
Save
Save
Save
Save
Save