Commercial Disinfecting Explained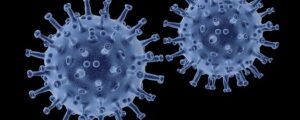 Commercial disinfecting with only cleansing wipes is helpful but not entirely thorough.  Deep cleaning is usually necessary for offices and commercial facilities. In fact, many people do not follow the correct procedures while cleaning an area. Additionally, poor cleaning methods combined with a lack of adequate materials only heighten disease risk inside commercial establishments. Alpha Energy Solutions is a capable service provider that will disinfect commercial buildings using a fast and effective cleaning system.
Louisville, KY Commercial Disinfecting Procedure
Our commercial disinfecting procedure includes a technology called SanitizeIT. SanitizeIT is a cleaning device that sprays a sanitized solution onto surfaces and in the air. Commercial facilities are never immaculate unless they are Clinically Clean®. With our sanitizing system, your Louisville, KY facility will be disinfected efficiently and free from viruses, mold, and bacteria, as well as foul odors.
It is no secret that commercial buildings and corporate offices in Louisville, KY are prone to viruses. Anywhere there is a group of people who share space and objects, there is the potential to become infected. Building managers and business owners must address cleanliness daily. Considering the spread of viruses and new strains of severe respiratory illnesses such as coronavirus, proper sanitizing is a top priority for facilities. Allow Alpha Energy Solutions to help you do your part in reducing the spread of harmful pathogens throughout your own facility.
Below are a few of the viruses that our equipment is capable of killing:
Legionella
Listeria
Salmonella,
H1N1
Hepatitis A,B & C
Rotavirus
Norovirus
Staph
E. coli
Additionally, our kill list includes 40+ viruses.
We understand that commercial facility managers have concerns about the safety of cleaning materials. There is great news regarding SanitizeIT. The spray that is used to treat your facility is NSF-certified. The certification means that it is safe for use on surfaces that come in contact with food. Moreover, the solution is non-corrosive. We can sanitize electronics without damaging them. Additionally, our commercial disinfecting procedure does not leave any stains behind. Our solution is safe to use on fabrics and does not include any irritating ingredients or fragrances.
Commercial Disinfecting and Odor Removal
In addition to sanitizing spaces and equipment to remove viruses, the SanitizeIT spray can also remove the smells linked to mildew. Moreover, the spray can be used on HVAC units as a sanitizer, deodorizer, and disinfectant. Controlling the spread of viruses is possible with proper maintenance on HVAC units. We use our system to treat areas of a heating and cooling system to include air handlers, furnaces, air coil units, and the parts of air distribution systems.
It is common practice for commercial establishments or office staff to use commercially available household cleaners to sanitize spaces. Although these cleaners are effective when used properly, they do not always provide the deepest cleaning possible. Some household cleaners can, in fact, be dangerous to use due to harmful fumes. SanitizeIT is safe to use for humans, and it really does not have any smell. Some users, however, have reported a light pool scent that quickly dissipates after treatment. Consider our SanitizeIT treatment as a way to get your commercial building Clinically Clean®.
Reach out to KY Alpha Energy Solutions at our head office in Louisville, and inquire about our fast and easy service.
7200 Distribution Dr, Louisville, KY 40258