Commercial HVAC Service Companies: Unless anything goes wrong at work, many won't give commercial HVAC service a second thought. If your building's heating and cooling systems malfunction, the comfort of your employees and tenants may suffer, and the interior air quality may even worsen.
Without mincing words, your commercial HVAC system is malfunctioning will affect your productivity and profitability; before this, call for help immediately and receive the value for routine maintenance that dramatically aids your system's smooth operation.
Keep Your Business Cool and Comfortable
We offer the highest quality installation, repair, and maintenance for your business's heating and cooling needs. We have the tools, experience, and expertise to get the job done right, regardless of size or complexity: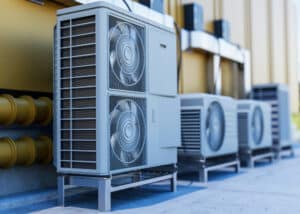 Get Expertise You Can Count On
Our highly trained technicians have years of experience working with all effective HVAC systems. We use only the highest quality materials and industry-leading technologies to ensure your business gets the best service.
Peace of Mind
We offer 24/7 emergency services to ensure that you can always count on us to keep your business running smoothly, no matter the time. Our comprehensive warranties give you peace of mind knowing that your business is in good hands with us.
Cost Savings
Our commercial HVAC services are designed to save you money in the long run on energy costs by providing efficient solutions that help reduce energy consumption. We are committed to delivering a cost-effective solution for all your HVAC needs.
Identify With Our Repair Packages
Heating and cooling systems commonly put in the most hours of labor on the hottest and coldest days of the year, so it may seem like breakdowns always happen at the worst times. Fear not, call us for:
Emergency Repair and Maintenance 
Our emergency services are round-the-clock, no matter the seriousness of the situation; several buildings and institutions, such as hospitals and industrial complexes, require climate control around the clock; therefore, we are on alert for any calls.
Special HVAC Maintenance 
Sometimes, it may be critical to identify and repair the problem to restore air quickly. A blocked heat pump might cause problems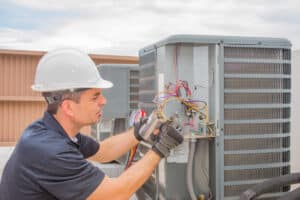 in various situations. Unheated air might also arise if the compressor's intake is stopped. However, fixing something is easy and quick; a problem may require installing new components or involving:
HVAC system checkup
HVAC system troubleshooting
HVAC system maintenance
A/C ducts
Common Repair
A tripped circuit breaker may be needed to prevent the heat pump from releasing icy air. Air conditioning can also break down due to low quantities of refrigerant. Vents and heat pump parts that are dirty or clogged may only release warm or lukewarm air. These are merely a few instances of things that need to be fixed.
We are the best commercial HVAC specialist that performs emergency repairs and other repair services to restore operation or identify problems requiring more extensive servicing.
Are you Concern About the Cost?
No worries, we estimate the emergency service and system cost by conducting a site and equipment evaluation. Costs for HVAC maintenance amount to:
Timing of Maintenance
Expert technician labor costs
Quantity of units in need of maintenance
Fix-it tools and replacement components
HVAC system's dimensions and accessibility.
For flexibility, costly HVAC repairs can be avoided with regular maintenance. If vital parts have broken down, installing brand-new commercial HVAC units may be necessary. We will help you save money and preventative measures for future reoccurrence.
You can stay on top of repairs with the help of a maintenance program and maintenance plans offered by some HVAC service providers.
Get The Best Repair Services
Though, the HVAC service requirements of various establishments vary considerably. If you have many offices, each structure has unique maintenance needs. If you own a business, you need an HVAC system; you need to find a service provider who will customize service contracts to your needs.
Inspect your system thoroughly and get the most suitable package for your HVAC services; therefore, we render the following: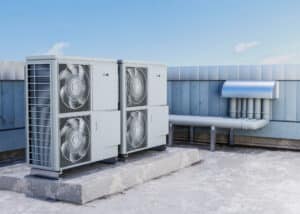 Complete Coverage
There will be no unpleasant surprises when it comes time to pay for HVAC servicing because of this all-inclusive agreement. All costs are paid for, including routine upkeep and unexpected breakdowns.
Our complete coverage contracts are affordable but may be worthwhile if you have older HVAC equipment or wish to plan for all HVAC bills in advance.
Work Agreement
This only covers the labor cost for repairs, replacements, and maintenance, not the actual parts.
Preventive Maintenance
A preventative maintenance agreement is the most cost-effective for commercial HVAC maintenance contracts. The agreement specifies an annual maintenance visit frequency.
Depending on the age and condition of your unit, you should determine the frequency of inspections. The most common intervals vary from six months to three months. Costly HVAC repairs can be avoided with this maintenance package.
Maintenance Plans vs. Normal Repairs
Tackling a broken HVAC system in an emergency can be a significant hassle. Comfort and indoor air quality can be negatively impacted if heating and cooling systems malfunction.
You require quick service to avoid air conditioners, heat pumps, and the whole HVAC system breaking down, especially if routine maintenance and regular repair packages still need to be implemented. Adopt a program that incorporates maintenance planning into standard HVAC services like:
Maintenance
Diagnostics
Repairs
If you bundle these offerings, you can rest assured that your systems will continue running smoothly and have a far longer lifespan and optimal performance. Maintenance is more cost-effective than a complete commercial HVAC system replacement or frequent repairs.
Get Started With
Whatever HVAC service or maintenance your business need, we've got you covered. We will evaluate and identify problems with your commercial HVAC system to ensure peak performance. We can quickly and effectively restore system functionality after breakdowns or emergencies.
Many business owners must understand better that HVAC systems must be turned on and left alone. We've learned a lot from your extensive experience providing HVAC services to commercial HVAC companies, and we hope that sharing this knowledge with you will help both of us improve.
If you need HVAC services, hire us. We offer comprehensive, reasonably priced services provided by highly skilled professionals. Click here to start.
Alpha Energy Solutions
7200 Distribution Drive
United States (US)
Opening Hours
| | |
| --- | --- |
| Monday | Open 24 hours |
| Tuesday | Open 24 hours |
| Wednesday | Open 24 hours |
| Thursday | Open 24 hours |
| Friday | Open 24 hours |
| Saturday | Open 24 hours |
| Sunday | Open 24 hours |