Welcome to the world of mobile cooling systems! Are you looking for a way to beat this summer's low cost and heat? A mobile cooling systems is an answer. With its chilling capacity and less energy, portable cooling will keep business intact, providing the most quality air. It's a one-of-a-kind cooling technology that works best in severe climates. Why not invest in a cooling system with low upfront and ongoing costs?
Mobile Cooling Systems
Mobile cooling systems are designed to enhance your device's performance by regulating its temperature. We understand the importance of keeping your business extraordinary. Therefore, get the most efficient and user-friendly cooling systems that:
Stay Cool on the Go
Mobile cooling systems make it easy to keep cool wherever you go. The revolutionary cooling system is designed to be lightweight, compact, and portable – perfect for any outdoor adventure.
Advance your cooling technology
The mobile cooling systems are designed with advanced and specialized technology that ensures you stay calm in any environment, no matter the temperature.
Powerful portability
Another interesting fact about this cooling mechanism is that they are lightweight and portable, so you can easily take them anywhere.
Perform Cost-effectively 
Also, they are affordable to keep your family comfortable in any environment. We provide superior cooling performance at a fraction of the cost of other solutions.
Durable
Portable cooling units provide long-lasting durability with no maintenance required to enjoy years of reliable service with minimal effort.
Why Invest In Mobile Cooling Systems?
Portable coolers are more eco-friendly and efficient than conventional air conditioners since they require less water and power. They're usually more effective than regular units would be.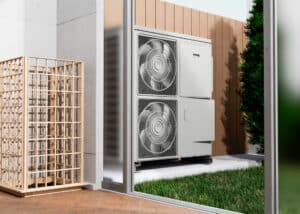 In addition to being simple in design and operation, mobile cooling systems also fit securely onto your device without causing any harm. Because of their compact size and lightweight, they are perfect for many commercial and industrial outlets.
During the summer, you must monitor the temperature and humidity to see the effectiveness of your cooling system. Having a portable evaporative cooler on hand has many advantages.
Very Effective in Its Usage of Energy
Portable air coolers are a great option to maintain a comfortable temperature in a space without breaking the Bank on electricity. If you use a swamp cooler with a Mobile Cooling systems instead of an air conditioner, you can save your cooling costs by as much as half.
Because all that is needed to keep things running is water and electricity, there are even swamp cooler designs that can run without electricity.
Detectable No Output
The device generates no emissions because of its low carbon footprint. Unlike conventional cooling methods, the evaporative cooler operates without a compressor or refrigerant gas.
This method prevents the release of any harmful substances into the air. Ideal Mobile's air conditioning systems do not utilize refrigerants that could harm the environment. The ozone layer depletion is primarily attributable to the molecules of refrigerants used in air conditioning. As a result, they add to the worldwide warming trend.
Suppress Pollution in the Air
A filter inside the cooler helps to eliminate odor-causing particles and contaminants. The cooler prevents harmful pollutants from entering your office and helps the environment.
In addition to the revolutionary Airy Plant, regularly used to purify the air without using any energy or money, there are several other remarkable inventions.
Convenient and easy to transport
The cooler may be relocated quickly and with minimal effort. The device's portability means it can be packed up quickly.
A budget-friendly design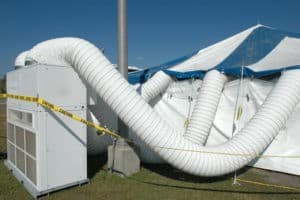 A portable evaporative cooler costs less than a conventional air conditioner. Because no money is needed to set up the system, they are incredibly budget-friendly.
Any of your rooms would benefit from an evaporative cooler, which can be purchased from online retailers and set up in hours. It's essential to clean the filter, motor, and water tank after a certain amount of time has elapsed. Thankfully, you can do the tasks without any prerequisite skills or experience.
Neutralize the Saturation Level
Moisture levels in the office are increased by cooling systems, which is not ideal. So, the cooler will be more advantageous if you reside in a drier-than-average environment. There are many issues with conventional air conditioning systems.
Conventional air conditioners, unlike evaporative coolers, are designed to dehumidify a space. It's important to remember that dehydration might cause respiratory problems. Additionally, it can lead to skin cracking or dryness if not appropriately treated.
When Choosing A Portable DC AC, What Should You Look For?
There are a few things to keep in mind while shopping for a portable DC air conditioner to make sure you get the one that's right for you: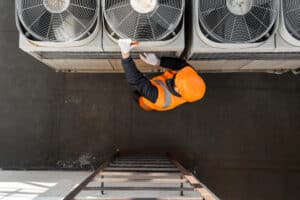 Capacity to cool: Choose a unit whose cooling capability is commensurate with the room size it will be cooling. If the air conditioner is too tiny for the space, it won't cool it, but if it's too huge, it'll just waste energy and cost more to run.
Location for Setup: Enough space for a portable DC air conditioner. Consider its noise output if you intend to use the air conditioner in a bedroom or other peaceful area.
Portability: Check that the air conditioner has wheels or handles to move it from one room to another quickly.
The simplicity of its operation: Choose an air conditioner with simple buttons, an easy-to-read screen, and a remote.
Requirements for upkeep: Remember that the air conditioner will need regular maintenance, such as cleaning and replacing filters. A portable DC air conditioner can be found that suits your needs and budget if you take them into account.
A mobile cooling systems is a worthwhile investment because it improves performance and extends the life of your gadget. It's an excellent choice if you need an affordable cooling system for your office due to its portability and low price. However, read on if you know little about these portable AC units.
Are you having trouble with your mobile cooling systems air conditioner? We've got you covered. We want you to have the most excellent possible experience with us; call us now and get a free quote.
Alpha Energy Solutions
7200 Distribution Drive
United States (US)
Opening Hours
| | |
| --- | --- |
| Monday | Open 24 hours |
| Tuesday | Open 24 hours |
| Wednesday | Open 24 hours |
| Thursday | Open 24 hours |
| Friday | Open 24 hours |
| Saturday | Open 24 hours |
| Sunday | Open 24 hours |