Antiviral Sanitizer Solutions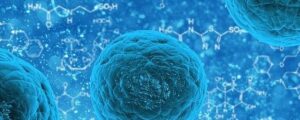 With a surge in viral infections throughout Louisville, KY and the surrounding areas due to the recent pandemic an antiviral sanitizer can help prevent the spread. Commercial buildings in Louisville, KY are often prone to housing viruses and bacteria. In fact, to maintain cleanliness, many offices use commercial cleaning products to treat surfaces. Unfortunately, in buildings, many shared spaces and common areas are ignored during cleaning by the staff.
Alpha Energy Solutions, whose head office is in Louisville, KY can provide commercial buildings with antiviral sanitizer treatments to reduce the spread of dangerous pathogens. Because your Louisville based facility is not considered Clinically Clean® until it has been properly sanitized, working with our service technicians will help deliver the best results. Additionally, we use SanitizeIT to clean your facility. Technicians use the cleaning method in offices, prisons, schools, daycare centers, workout facilities, and nursing homes to deliver effective disease control.
Antiviral Sanitizer Treatment
Many areas within a facility are prone to viruses and bacteria. Door knobs, desks, computer keyboards, phones, fax machines, and bathrooms are areas where germs thrive. Moreover, germs such as staph, E. coli, listeria, and flu viruses can live on surfaces that people handle daily. SanitizeIT effectively kills the above-mentioned viruses and more. In fact, our complete kill list includes over 40 different types of viruses, bacteria, and fungi based on studies.
In addition to killing dangerous pathogens, the SanitizeIT treatment controls odors and allergens in HVAC systems. Similarly, the device is useful in commercial, industrial, and institutional facilities, including schools, nursing homes, and government buildings. Additionally, the spray eliminates the odors linked to mold, mildew, bacteria, animals, and smoke, among other causes.
SanitizeIT antiviral sanitizer is safe to use in your commercial facility. The solution that we use is non-corrosive, so it will not affect electronics in your building. In fact, the spray is safe to use on carpets, stone, plastic, stainless steel, and fabric. The system works by spraying a light mist over materials in the facility, including common use areas and objects. The surfaces that humans touch should be clean to clinical standards. Moreover, SanitizeIT is safe to use on surfaces and does not need to be rinsed. To add to the benefits of the sanitizer, it is non-irritating and fragrance-free.
Fast Cleaning
Louisville based Alpha Energy Solutions offers a fast and easy process to begin treatments for your commercial facility or office. In just under half an hour, we can treat 2,000 square feet. Following treatment, the facility will be virus-free, bacteria-free, and free from odors and allergens. A visit consists of an inspection and cleaning of designated surfaces. After the cleaning, the surfaces dry within approximately.
SanitizeIT is safe to use on HVAC systems. Service technicians can actually apply the cleaning solution to furnaces, rooftop and packaged air-conditioning units, air handlers, and fan coil units.
Achieving a Clinically Clean® office or commercial building is possible with the SanitizeIT service from Alpha Energy Solutions. Contact us to schedule a service for your commercial facility.
Alpha Energy Solutions: 7200 Distribution Dr, Louisville, KY 40258