Boiler Service for Commercial and Industrial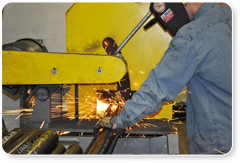 Alpha Energy Solutions is located in Louisville, Kentucky. Commercial and Industrial boilers are our specialty. Our company offers over 100 years of experience combined. In addition to a wide selection of boiler systems, we also offer professional boiler service.
There is no job too big or too small for Alpha Energy Solutions. Moreover, experienced technicians are trained to handle boiler units that are 1h.p. to 300,000 lbs./hr. Not only can you take comfort in our extensive capabilities, but you can also call us in an emergency.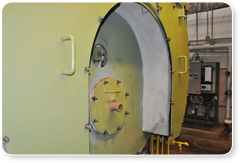 We understand that emergencies can happen, and you might need urgent boiler service. Also, it feels better knowing that a professional is on-call. At Alpha Energy Solutions, our technicians are available 24 hours a day and 7 days a week. Service professionals are on-call all year – round. As a result, our company is capable of handling your emergencies quickly.
Of course, we understand how important it is to get your system working as soon as possible, and because of this, our service technicians can be on hand within just a few short hours after a service call. The number one priority is to get your boiler service completed so that you can get back to business. Therefore we can access parts from all major manufacturers. You do not have to wait a long time for your boiler parts. Most of all, we provide excellent quality as well as outstanding service. Learn about some of our boiler services below.
Our Boiler Service Capabilities
Welded Repairs (ASME & National Board Certified) – R, S, PP Stamp Certified
Tube Replacement – Straight, Bent, All Sizes and Thicknesses
Boiler Tube Repair – Sectioning, Pad Welding, Rolling, Bending, Seal Welding
Boiler Refractory – Firebrick, Plastic, Tile, Blanket Insulation, Spray Plating
Efficiency Testing & Boiler Tuning – Combustion Analysis with the Latest Calibrated Equipment
Control Up-Grades – Solid State Processor Controlled, Fault Enunciation, and History
Boiler Safety Verification
Additional Boiler Service Specialties
All Manufacturers' Brands
Water Tube Boilers
Fire Tube Boilers
From 1h.p. to 300,000 lbs./hr.
Low-Pressure Boilers
High-Pressure Boilers
Customized Boiler Preventative Maintenance Programs
Find out how Alpha Energy Solutions can meet your Commercial or Industrial Boiler Service needs, call us toll-free at (888) 212-6324, or click here to contact us.
Alpha Energy Solutions
7200 Distribution Drive
Louisville
,
KY
40228
United States (US)
Phone:

(888) 212-6324
Fax:

(866) 296-8035
| | |
| --- | --- |
| Monday | Open 24 hours |
| Tuesday | Open 24 hours |
| Wednesday | Open 24 hours |
| Thursday | Open 24 hours |
| Friday | Open 24 hours |
| Saturday | Open 24 hours |
| Sunday | Open 24 hours |