HVAC Parts Division for Industrial and Commercial Clients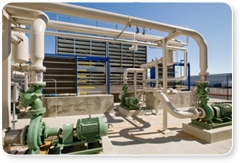 The Alpha Energy Solutions HVAC Parts Division provides 24/7  HVAC Parts and HVAC services. Our experience encompasses large and small projects in a wide range of markets. With over 100 years of combined field experience, our factory-trained technicians are well equipped to handle all aspects of commercial and industrial HVAC Parts and Service.
Utilizing GPS tracking in all service vehicles and our state-of-the-art Dispatch Center ensures you'll get the fastest, most reliable service, whether it is scheduled maintenance or emergency service. Our customized HVAC Preventative Maintenance plans, tailored to fit your needs, help extend the life of your HVAC system, reduce your downtime, and save you money.
Our HVAC parts division
Provides parts for Commercial and Industrial customers, Including:
Apartment Buildings and Condominiums
Commercial Office Buildings
Convention Facilities
Distribution Centers
Government Facilities
Hotels
Industrial Plants
Manufacturing Facilities
Medical Facilities
Restaurants
Retail Facilities
Schools
When you're on the job and need HVAC parts fast, visit us at Alpha Energy Solutions. Our convenient HVAC parts supply locations are stocked with plenty of parts – both big and small – eliminating the wait for special orders and extra on-site visits. We offer commercial parts – compressors, fan motors, filters, and other immediate service and installation necessities. Our goal is to keep you warm in the winter, cool in the summer, and safe all year long.
From building heating and air systems to generator back-ups to safe electric panels and wiring, they always have your safety and comfort as their mission. As Louisville and Southern Indiana's leading electrical, heating, air-conditioning, and indoor air quality services company, we have earned their customers' trust.
For more information on how Alpha Energy Solutions can meet your Commercial or Industrial HVAC Service needs, call us toll-free at (888) 212-6324 or click here to contact us.
Tips for Finding HVAC Parts
Climate control needs to happen year-round. Regardless of the season, considering heating and air throughout the year will help you and your staff stay comfortable and prepare for emergencies should they arise. Comfort and quality are two things that you can expect when finding HVAC Parts from Alpha Energy Solutions. Maintaining heating and air units is an investment, so you'll definitely want to ensure that you are getting the most from your system.
Alpha Energy Solutions can help you locate HVAC Parts no matter what time of the year it is. Offering 24/7 availability, field technicians are available to handle any job, no matter the size. In the event of an emergency, getting HVAC Parts as quickly as possible can help reduce downtime and get your facility, home, or building back to comfort in little to no time at all.
The short on HVAC Parts
HVAC Parts such as filters, wiring, compressors, and fan motors are just a few of the parts that Alpha Energy Solutions can get to you when you need it the most. Parts solutions are available to fit your budget and are backed by quality service.
In addition to efficient service, Alpha Energy Solutions is readily available to provide preventative measures and handle emergencies. If your HVAC needs to demand the trained eye of a professional, and they almost always do, Alpha Energy Solutions brings over 1,000 years of combined experience in the field.
Extending your unit's life-cycle is economical, but regular maintenance is needed to keep it running at optimum capacity. Whether your unit is housed in an industrial complex, manufacturing facility, or corporate location, Alpha Energy Solutions can provide scheduled service and maintenance for your HVAC Parts. Planning and budgeting for preventative maintenance are highly recommended to keep systems from breaking down. Reliable HVAC Parts are necessary to ensure your facility's comfort while keeping production high during the most crucial times.