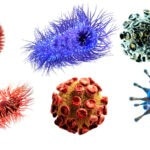 Industrial plants are usually vulnerable to the consequences of the spread of viruses. SanitizeIT commercial disinfectant is a way of reducing the spread of viruses with a simple solution. Places where people meet and do business include several rooms where microorganisms can comfortably reside. The fact is that disinfecting professional buildings, whether commercial or industrial, is the easiest way to stop disease spread among guests and employees.
SanitizeIT solutions for industrial cleaning
We recognize that most companies want to have a positive impact on the planet. We also recognize that people are much more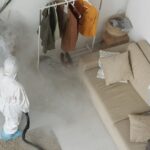 concerned about exposure to heavy cleaning chemicals and their undesirable side effects. Due to industrial plants' concerns, we can offer a highly effective SantizeIT cleaning, free of harmful chemical vapors and corrosive ingredients. In fact, SanitizeIT commercial disinfectant is a risk-free solution that can be used on a variety of surfaces, such as materials. As a result, the formula of which our formula consists is gentle. The formula can also be used in schools, daycare facilities, office buildings, medical facilities, training facilities, and other places where people are located.
In fact, most buildings encounter harmful microorganisms at one point or another. Keeping buildings safe and germ-free, however, promotes a safer environment and minimizes the spread of disease. Since many people live and work in public spaces for a long time, it is necessary to disinfect, disinfect, and disinfect buildings.
Prevent Disease Spread
Facilities, where individuals meet regularly, must always be clinically clean. Diseases, including listeria, staph, and E. coli, can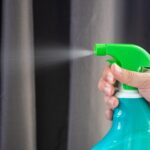 easily lead to severe illnesses that often require hospitalization. Exposure to these kinds of pathogens happens quickly, with spreads occurring at an even faster pace. Viruses and bacterial infections can make workers unemployed for long periods. However, the encouraging news is that the facilities with SanitizeIT Commercial Disinfectant as a viable option are stopping the considerable spread of disease. SanitizeIT Commercial Disinfectant has an extensive list of microorganisms that it eliminates.
Other problems affecting commercial buildings include allergens and mold. Several structures contain alarming amounts of mold, depending on how old they are, making residents ill. Furthermore, the proliferation of mildew and mold may result in foul-smelling odors that are hard to eliminate. Ultimately, visiting a facility infected with fungi can cause long-term health problems for people.
Since industrial heating and cooling units are very complex, you may wonder how SanitizeIT Commercial Disinfectant stacks up in clean air applications. The solution is an effective response to mold and mildew in facilities. The product controls the growth of mold, disinfects, and removes odors associated with mold and mildew. Moreover, the solution is safe to use in HVAC systems.
High-Performance Viral Control
Our cleaning solution is a high performance. It is also safe to use office equipment and equipment. The number of surfaces that SanitizeIT is capable of cleaning without causing damage is expansive. Truthfully, viruses can stay on practically every surface area for a certain length of time. The sanitizing solution does a great job of targeting surface germs. Also, SanitizeIT is not difficult to work on and also requires a subsequent cleaning.
Product labels on commercial cleaning solutions often include warnings about toxic chemicals. Additionally, some solutions can cause serious health problems due to excessive exposure and improper ventilation. Also, the institutions are concerned about the environmental impact of the chemicals they use. SanitizeIT Commercial Disinfectant is an ideal solution for facilities that want a strong cleaner without strong side effects.
Commercial cleaning items, including bleach, are usually utilized in industrial buildings, but safer options exist. Bleach products have a high level of toxicity, whereas SanitizeIT Commercial Disinfectant does not.  For people that are worried about allergic responses, SanitizeIT is hypoallergenic. Get ready to meet clean air standards in your industry.
Alpha Energy Solutions
7200 Distribution Drive
United States (US)
Opening Hours
| | |
| --- | --- |
| Monday | Open 24 hours |
| Tuesday | Open 24 hours |
| Wednesday | Open 24 hours |
| Thursday | Open 24 hours |
| Friday | Open 24 hours |
| Saturday | Open 24 hours |
| Sunday | Open 24 hours |