Boiler Service
Why does your company need an annual Boiler Service?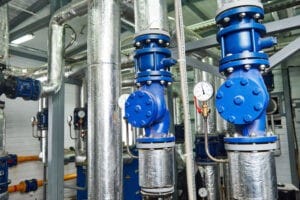 Commercial and industrial boiler service and boiler maintenance and boiler installation are top specialties at Alpha Energy Solutions. If you want your boiler to remain in working condition, you should have it serviced regularly.  A boiler that malfunctions can cause serious problems.
Furthermore, do not waste money and energy on a faulty boiler. Faulty boilers might leak carbon monoxide – a poisonous gas. In fact, you may not realize that your boiler is leaking the gas because it is colorless and odorless.  As a result, this can be dangerous, and not to mention that you should get your boiler serviced by an engineer once a year.
You may be wondering what happens during boiler service?
First of all, we will inspect your boiler and controls to ensure that they are working correctly.
Our technicians will check your boiler corrosion and leaks.
The professional technician will take off the casing of your boiler and inspect the main components.
The service professional will also check your gas pressure.
We also test the flue (the duct for smoke and waste gases produced by your gas heater) to make sure it's not emitting any unsafe fumes.
The service technician will clean the parts if needed.
Then, we will put the casing back on and also check the seals.
Finally, the technician will leave you with a checklist, complete with information about your boiler's safety.
Experienced service technicians
Our experienced boiler engineers have hundreds of years of service experience. Alternatively, they can repair the most complicated industrial boiler systems, including planned BOILER SERVICE and emergency boiler repair.
Convenient 24-Hour Boiler Repair
Regarding 24/7 Boiler Repair – Alpha Energy Solutions has an on-call staff available daily and, therefore, can arrive on-site within hours of your first call. The boiler service professionals will quickly fix issues from small refractory-repairs to urgent tube-replacement.
Boiler-TubeRepairs – Section, Pad Weld, Rolling, Bead, Seal-Weld Boiler control upgrades
State Processor Controlled, Fault Enunciation, and History
We repair Boiler Refractory – Firebrick, Plastic, Tile, Blanket Insulation, Spray Plating.
Running Boiler Efficiency Test & Tune – Full Combustion Analysis with Newest Calibrated Material
Boiler-Tube Replace –  All Sizes and Thicknesses, Bent and Straight
Boiler Safety and Verification
Welded-Repairs (ASME & National Board Certified) – R, S, PP Stamp Certified
At Alpha Energy Solutions, we understand the importance of minimizing downtime. Therefore, we move quickly to get your boiler system back online as soon as possible. Contact us to find out more