Selected points of this article
hide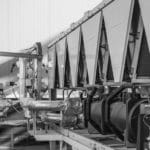 Renting a chiller is a helpful solution in many different scenarios. Local clients are often pleased to find chiller rentals Louisville by Alpha Energy Solutions, an HVAC equipment, and a service provider. Rented cooling equipment is a cost-effective way to manage climate control needs on a limited or extended basis, depending on the unique situation. Sourcing a rented chiller is easier than it might appear. Clients can work with experts at Alpha Energy Solutions to find a suitable system for almost any application.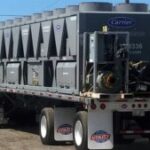 There are numerous benefits to chiller rentals Louisville supplied through Alpha Energy Solutions. First, we can deliver and install a wide range of chillers. Chillers may vary in capacity from 10 to over 1,000 tons. Regardless of how large or how small a requirement for a chiller may be, we can help. We deal with all of the major brands in HVAC, including manufacturers that you can trust. As a result, we are capable of offering a wide selection of equipment to fit any requirement.
Chiller rentals Louisville is a local equipment solution that are useful in many different industries. The complex cooling units may control the temperature in spaces where people are working, cool equipment for manufacturing, or maintain temperature as a precautionary measure. All types of industries deploy chillers for one reason or another. Due to the vast range of applications that chillers fill, many different configurations are available on the market. Alpha Energy Solutions specializes in commercial chillers. We can help our clients navigate the many models currently available.
Caring for Chiller Rentals Louisville Sourced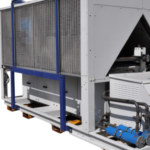 Rental chillers require upkeep, and Alpha Energy Solutions can help. Our technicians are on-call to handle service requests 24/7. We work with large capacity units and can deliver quality service with care. Moreover, we have access to parts, if needed, to complete any necessary repairs or replacements. Learn about our range of services for chiller rental equipment and more; contact us.
Alpha Energy Solutions
7200 Distribution Drive
United States (US)
Opening Hours
| | |
| --- | --- |
| Monday | Open 24 hours |
| Tuesday | Open 24 hours |
| Wednesday | Open 24 hours |
| Thursday | Open 24 hours |
| Friday | Open 24 hours |
| Saturday | Open 24 hours |
| Sunday | Open 24 hours |