Selected points of this article
hide
Reliable Source for Louisville-KY Chiller Rentals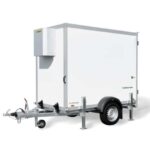 Alpha Energy Solutions can fill your requirements for Louisville-KY chiller rentals as an HVAC supplier. Searching for a chiller unit can certainly be complicated. Additionally, if you are uncertain about the type of unit you require, choosing the best system can take even longer. We suggest consulting with us, an industry expert. Furthermore, we provide over 2,000  years of field experience combined. Our clients trust us to address their heating and cooling needs with expertise. Choose Alpha Energy Solutions, a company that you can rely on.
Contact us with questions regarding industrial and commercial Louisville-KY chiller rentals. Additionally, if you need a rental unit for a short-term project, we should be the top choice. We have access to a wide range of products from the top brands. In fact, we work with a huge distributor network to source parts. At Alpha Energy Solutions, we manage jobs of all sizes and, as a result, can help regardless of what capacity chiller you require. We gladly provide quality and selection to every one of our valued clients.
Among the types of chillers that we supply for rentals are air-cooled and water-cooled chillers. We also offer low-temperature process units that are suitable for many different size requirements. Furthermore, our rental units cover a wide scope of applications. For example, chillers may be used for supplementary cooling during outages, as a way to maintain temperature control during emergencies or as a part of a worksite project. Chiller rental systems can help facility managers to keep productivity moving forward. Temperature control issues do not have to put a halt on processes and profitability.
Louisville-KY Chiller Rentals-Upkeep
Louisville-KY Chiller rentals are reliable cooling units. However, even the most trustworthy system may demand service once in a while. If you do require service, count on our service technicians to answer the call. Our technicians are on-call 24/7 to meet the service needs of commercial and industrial clients. The truth is that you can never predict when the unexpected might occur. With the right planning, you can prepare for any situation relating to your HVAC systems.
Because we understand that businesses are unique, we offer select preventative maintenance plans for Louisville-KY chiller rentals. The plans are certainly a worthwhile investment for businesses. Proper care saves time, money, and resources when dealing with heating and cooling units. Moreover, preventative maintenance ensures the most efficient operation of your HVAC systems.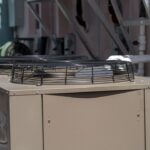 Because you can never pre-determine when an urgent situation happens, you will be pleased to know that our service technicians are on-call 24/7 to handle commercial and industrial clients' calls. You can count on Alpha Energy Solutions. We can help you stay ahead of the game, of course, with our preventative maintenance programs. The programs provide 24/7 monitoring, system checks, status updates, reporting, and predictive maintenance. Consider building a preventative maintenance program for your rental system to achieve the highest level of performance.
Contact us to ask about our rental chiller systems.
Alpha Energy Solutions
7200 Distribution Drive
United States (US)
Opening Hours
| | |
| --- | --- |
| Monday | Open 24 hours |
| Tuesday | Open 24 hours |
| Wednesday | Open 24 hours |
| Thursday | Open 24 hours |
| Friday | Open 24 hours |
| Saturday | Open 24 hours |
| Sunday | Open 24 hours |