Louisville Kentucky Chiller Rentals-Project Applications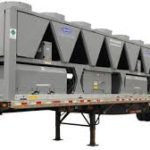 Alpha Energy Solutions can assist you with finding Louisville Kentucky chiller rentals for commercial applications. Temporary worksite projects may have requirements for chillers on a limited basis. In such events, rented air systems can provide an economical option. Commercial businesses often demand custom climate control systems that are capable of handling a heavy energy load. Considering the costs involved with maintaining an operation, renting equipment is a wise investment that can help you achieve your project goals.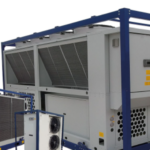 Cooling needs may arise at any time during the year. Louisville Kentucky Chiller rentals can be used not only on work sites but in emergencies as well. The equipment can be useful during outages or natural disasters in regions where cool air is a must. Production environments also rely on chillers to maintain processes. In other cases, chillers may be used to keep equipment safe in a controlled environment. There are numerous ways in which a chiller can be deployed to deliver cooling. Alpha Energy Solutions can handle large and small requirements with a unique focus on commercial and industrial companies.
Upkeep for Louisville Kentucky Chiller Rentals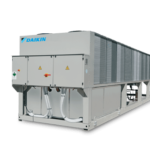 We can install a range of chillers that vary in size and capacity. From air-cooled to water-cooled chillers, it is possible to find Louisville Kentucky chiller rentals that are specifically suited to your application. Moreover, you can certainly find a piece of equipment that will fit your budget. Economical options are available. We deal with a wide distributor network, so you can be certain to have access to selection. Sourcing equipment from the popular brands that you trust provides a high level of confidence that your materials will be backed by quality and, most importantly, performance.
While chillers are reliable, even rented equipment will require upkeep. Maintaining a chiller is necessary to achieve the best performance. You will likely want to save on energy expenses wherever possible. Keeping your equipment rentals up to date will encourage greater savings. Contact us to learn more about how we can help with your rental requirements for chillers.
Alpha Energy Solutions
7200 Distribution Drive
United States (US)
Opening Hours
| | |
| --- | --- |
| Monday | Open 24 hours |
| Tuesday | Open 24 hours |
| Wednesday | Open 24 hours |
| Thursday | Open 24 hours |
| Friday | Open 24 hours |
| Saturday | Open 24 hours |
| Sunday | Open 24 hours |