Selected points of this article
hide
Industrial Chiller Rentals Supplies for Commercial and Industrial.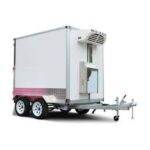 Renting a chiller is often a difficult choice due to the different buying options.  With the help of an established expert, the search for Industrial chiller rentals supplies on the market becomes much easier.  Alpha Energy Solutions is an HVAC specialist with expertise in handling large industrial and commercial chillers.  We work with each of the major HVAC brands.  Due to a large supplier community, customers can choose a machine that offers excellent functionality and performance. 
Industrial Chiller rentals are challenging.  The gear fills various applications across diverse businesses.  In addition to the additional cooling, refrigerators available for rental are ideal for short-term jobs.  Also, the devices offer exceptional value as they support workstations throughout the installation time. 
We rent out first-class chillers throughout the HVAC market.  Customers rely on high-quality materials and expert support to maintain the functionality of Industrial chiller rentals supplies in the most demanding environments. Rental units tend to wear out more often than their permanent counterparts due to their heavy use. 
Optional Industrial Chiller Rentals for Commercial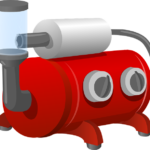 Once used, the cooling units are energy efficient. The Industrial chiller rentals may be used for temporary heating, supplementary air, and viable alternatives for various jobs. On-call time helps meet urgent needs. Furthermore, the equipment offers environmentally friendly alternatives and large-volume equipment options. . Also, we offer low-temperature coolers and various size variants suitable for various applications. Industrial Chiller rentals are reliable but could run into difficulties if used heavily.    
Service experts are experienced in handling complicated tasks like air and water-cooled chillers.  Do not hesitate to contact us if you have any problems with a refrigeration unit.  Furthermore, service technicians with exceptional preventive maintenance programs facilitate the overview of possible problems.   Prevention programs anticipate potential problems and manage them in advance with caution. 
Affordable Service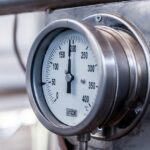 Regardless of the budget, customers manage the maintenance of rental properties efficiently.  Preventive programs offer buyers a wide range of benefits.  Service professionals using Alpha Energy Solutions can continuously monitor the cooling machines to ensure that the components are functional.  Preventive maintenance options also include status updates, monitoring, and reporting for end-users.
Our industrial and commercial customers rely on Alpha Energy Solutions to deliver the latest equipment from leading HVAC industry names. As a reliable resource for high-quality materials, we offer our customers an excellent selection of parts, services, and equipment. Find our offer of rental cooling systems and more. 
Learn more about the wide range of options for leased chiller units.
Alpha Energy Solutions
7200 Distribution Drive
United States (US)
Opening Hours
| | |
| --- | --- |
| Monday | Open 24 hours |
| Tuesday | Open 24 hours |
| Wednesday | Open 24 hours |
| Thursday | Open 24 hours |
| Friday | Open 24 hours |
| Saturday | Open 24 hours |
| Sunday | Open 24 hours |