Selected points of this article
hide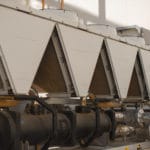 Chiller rentals are ideal solutions for facilities needing an economical option for short-term cooling. Chiller rentals Louisville by Alpha Energy Solutions are a worthwhile investment for companies on a budget or need cooling for many applications. Rented chillers may be used throughout different industries. Finding a reliable source for cooling has never been easier with the experts' help at Alpha Energy Solutions.
Chiller rentals Louisville can be sourced through Alpha Energy Solutions for facilities of all sizes. Deciding on the best unit may often present some challenges due to the equipment's complexity; however, working with an expert will cut down on time spent arranging the fine details. Chiller systems can largely be customized to meet the facility's specifications in which it will be deployed and end-user requirements. Alpha Energy Solutions is capable of delivering and installing air-cooled and water-cooled chillers from 4 – to 400 tons.
Chiller Rentals Louisville Selection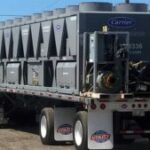 Selecting chiller rentals Louisville from Alpha Energy Solutions means that you will have access to a wide selection of chiller models currently available as a client. Chillers may be used in various applications depending on the industry to which the system is applied. The equipment may be used to provide comfort in a controlled manner or cooling for additional equipment. Regardless of how the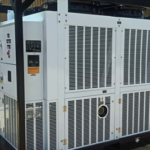 systems will be used, we source equipment from the industry's top brands. As experts in HVAC, we can offer quality equipment backed by a caring service.
Renting a cooling system such as a chiller does require some research. In addition to a survey of features and capabilities, it may be necessary to refer to any building specifications to ensure that your system will meet any necessary standards. Delivery and installation of chillers are supported by service, including maintenance, emergency service, and preventative care rendered by experts with over 2,000 years of field experience at Alpha Energy Solutions.
Alpha Energy Solutions
7200 Distribution Drive
United States (US)
Opening Hours
| | |
| --- | --- |
| Monday | Open 24 hours |
| Tuesday | Open 24 hours |
| Wednesday | Open 24 hours |
| Thursday | Open 24 hours |
| Friday | Open 24 hours |
| Saturday | Open 24 hours |
| Sunday | Open 24 hours |