Selected points of this article
hide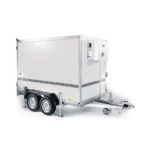 Louisville-KY Chiller rentals are used in manufacturing plants. The equipment is ideal for providing cool air on demand. Alpha Energy Solutions specializes in providing rental air-conditioning for limited requirements. Short-term cooling needs may fall into the realm of supplementary cooling, temporary cooling, and extended cooling.  Since we have over 2,000 years of experience in the field combined, we understand industrial plants' unique needs.
Louisville-KY Chiller Rentals Applied
Louisville-KY Chiller rentals may be used during power outages as well as planned shutdowns. The units provide cooling while projects take place. As a result, facilities continue to operate as usual. Adequate cooling by way of the chiller adds to the productivity in a profit center. Above all, chillers contribute to the comfort of a building and better air quality.
A field expert at Alpha Energy Solutions can help you locate Louisville-KY chiller rentals that fit your budget. Meanwhile, chillers perform many unique tasks. Excessive heat can ruin materials such as servers. We understand that a chiller is a big investment. As a result, we focus on keeping your equipment online. Our service technicians are capable experts. We have access to the right tools to support your rental equipment, regardless of how complex it is.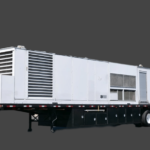 In addition to industrial facilities, chillers have applications in the commercial sector. From schools to hospitals and retail establishments, chillers play an important role in maintaining comfort. Likewise, the equipment carries out tasks such as keeping medicine cool, preventing equipment from overheating, and preserving goods.
In conclusion, Alpha Energy Solutions is a capable equipment provider that delivers quality chillers. We support chiller installations with a full range of services. Developed specifically for industrial clients and commercial end-users, our service schedule ensures the longevity of your cooling equipment. Contact us to find out how we can help with your rental systems.
Alpha Energy Solutions
7200 Distribution Drive
United States (US)
Opening Hours
| | |
| --- | --- |
| Monday | Open 24 hours |
| Tuesday | Open 24 hours |
| Wednesday | Open 24 hours |
| Thursday | Open 24 hours |
| Friday | Open 24 hours |
| Saturday | Open 24 hours |
| Sunday | Open 24 hours |