Selected points of this article
hide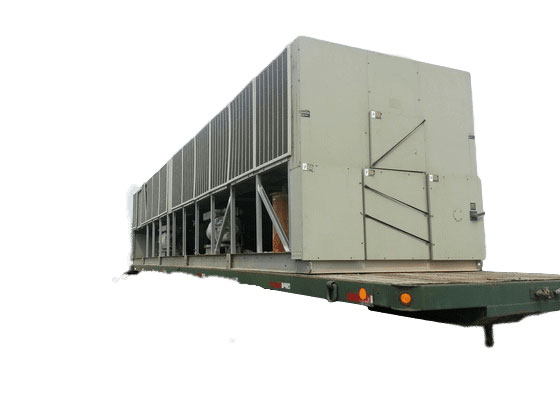 Industrial Chiller Rentals: Industrial facilities use chillers every day. Chillers are reliable cooling systems. Companies that need cooling for spaces and equipment depend on chillers year-round. One way that companies achieve the required temperature control for a facility is through Industrial chiller rentals. Rental units are helpful during outages, emergencies, and planned shutdowns. The systems are also ideal for companies with tighter budgets that are not yet ready to invest in permanent systems.
Industrial Chiller rentals can fill both short-term gaps and long-term needs. Alpha Energy Solutions is an HVAC equipment supplier and service provider that can help you find a cooling system that is right for your project. Read on to find out how we can support your chiller requirements with quality, selection, and service.
Industrial Chiller Rentals-Options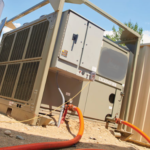 The most common types of Industrial chiller rentals that people look for are air-cooled chillers and water-cooled chillers. Alpha Energy Solutions supplies popular models used by industrial facilities. Additionally, we supply low-temp process chillers. Regardless of which type you need, we have access to a wide selection of brands from the most well-known manufacturers in the HVAC industry. As commercial and industrial HVAC specialists, we understand the unique needs of large facilities that depend on chiller units.
Renting a chiller is an efficient way to meet cooling requirements for various applications. Power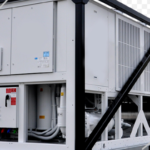 plants, manufacturing plants, and production facilities all use chiller systems to maintain temperature control. Maintaining adequate temperature is an important part of keeping an operation running smoothly.
One type of service that is ideal for industrial chillers is preventative maintenance. Preventative maintenance is a common part of managing upkeep. Businesses rely on chillers to function without major problems. Moreover, consider the role of prevention in long-term cost savings. Contact us to determine how we can help with your upcoming requirement for a chiller in an industrial setting.
Alpha Energy Solutions
7200 Distribution Drive
United States (US)
Opening Hours
| | |
| --- | --- |
| Monday | Open 24 hours |
| Tuesday | Open 24 hours |
| Wednesday | Open 24 hours |
| Thursday | Open 24 hours |
| Friday | Open 24 hours |
| Saturday | Open 24 hours |
| Sunday | Open 24 hours |