Trustworthy Chiller Rentals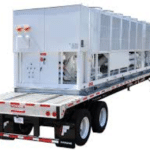 Looking for industrial & commercial chiller rentals online may prove to be challenging. Furthermore, if you're unsure about the unit type you need, selecting the perfect product is bound to take even more time. Alpha Energy Solutions, however, can help demystify the search for an ideal chiller system. Moreover, we offer more than 2,000  years of field knowledge for our clients. Our customers have confidence in our ability to fill the need for commercial and industrial cooling equipment.
Contact us with questions concerning commercial and industrial & commercial chiller rentals. We have access to a broad selection of chiller equipment for our clients. Actually, we source equipment and parts from a wide distributor network.  At Alpha Energy Solutions, we manage HVAC jobs of all sizes and, as a result, can assist no matter what capacity chiller you need. We proudly offer selection and quality to every single one of our valued customers.
Additionally, we provide low-temperature process equipment, which is ideal for many establishments. Moreover, a broad range of applications is covered by our rental units. For instance, chillers might be utilized for supplementary cooling in the course of power outages, as a means to maintain climate control during emergencies, and as a component of an on-site project. Industrial & commercial Chiller rentals can assist facility managers with maintaining ongoing energy efficiency. Temperature control challenges should not be responsible for production stoppages. 
The Upkeep of Industrial & Commercial Chiller Rentals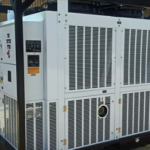 Alpha Energy Solutions is a capable service provider. We are on-call 24-7 to handle calls from our clients regarding service. Because you are never completely able to determine when an immediate situation will happen, knowing that our service technicians are on-call is helpful. Our clients rely on Alpha Energy Solutions to respond to their calls. 
Furthermore, our service technicians can help you stay ahead of performance problems with your chiller. We provide options to customers for maintenance plans, which extend HVAC units' lives to include industrial & commercial chiller rentals. 
Since we realize that companies are distinctive, we provide select preventative maintenance programs for chillers. Preventative measures are definitely a worthy buy for companies looking to achieve better performance. Additionally, preventative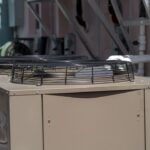 maintenance programs save time and money on the upkeep of heating and cooling units. 
A broken chiller can lead to serious consequences for a facility. Chillers are not only important for temperature control but also for cooling equipment and products. Facilities that depend on chillers cannot go for an extended period without service. Facilities with broken chillers need them returned to service quickly. Our service technicians are capable of returning HVAC units to operate with expertise.
Preventative Maintenance Options
Preventative maintenance programs are largely customizable, but they may include: 24/7 monitoring, system checks, condition updates, reporting, and predictive maintenance. If you are contemplating developing a preventative maintenance plan for your rental, contact us to determine how we can help your HVAC system run more efficiently. 
Contact us to inquire about our rented chillers for commercial and industrial facilities.
Alpha Energy Solutions
7200 Distribution Drive
United States (US)
Opening Hours
| | |
| --- | --- |
| Monday | Open 24 hours |
| Tuesday | Open 24 hours |
| Wednesday | Open 24 hours |
| Thursday | Open 24 hours |
| Friday | Open 24 hours |
| Saturday | Open 24 hours |
| Sunday | Open 24 hours |