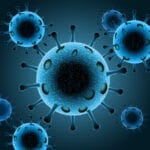 Study shows that viruses may be killed with Kentucky bipolar ionization. The ionizer gets rid of viruses from the environment to prevent pathogens and lower subsequent outbreaks. When individuals cough or perhaps sneeze, they deliver viral droplets through the atmosphere. Moreover, when an infected individual contacts a surface, the area becomes contaminated, thus allowing viruses to spread.  An ionizer targets air-borne viruses and droplets. Research suggests that ionizing air helps to prevent the transmission of a virus.
Throughout the procedure of Kentucky bipolar ionization, ions are attracted to pathogens like viruses. Typical examples of pathogens include Legionella, Norovirus, and versions of the flu. More to the point, a virus can't endure without having a hydrogen bond. Kentucky bipolar ionization negates the pathogen and also puts it out of commission for good. Essentially, adhering to the final stage in the process, a disease can not exist and is thus non-livable. Global Plasma Solutions technology delivers favorable management of viruses, as suggested by third-party researchers.
Kentucky Bipolar ionization and airborne viruses
Insubstantial cases, air-borne viruses are killed at a rate of more than 99% with Kentucky bipolar ionization by using Global Plasma Solutions. The technology is not only effective in inactivating viruses but if an exposure happens, it can also stop a virus from causing an illness.
Kentucky Bipolar Ionization plus Air Quality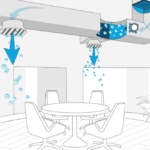 Heating and cooling systems are crucial in not merely managing temperature but likewise producing air that is clean for breathing. Clean air typically begins with ventilation systems.
As a practical option for commercial buildings, we can eliminate organisms living on HVAC equipment. Beyond viruses and bacteria, mold and mildew quantities may be influenced by climate management systems. Kentucky Bipolar ionization permits HVAC units to control viruses. Ultimately, air systems can bring about clean air while simultaneously making the most effective utilization of power.
Nowadays, many people are hypersensitive to allergens. More to the point continued contact with pollutants and allergens might result in long-term health problems. Global Plasma Solutions targets both pollutants and allergens not just at the surface level but in the environment also. Substances that are difficult to control, such as VOCs, may now be eliminated before they result in unintended consequences.
Added Research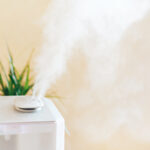 One of the more recent scenarios that have brought the benefits of air quality to the cutting edge may be the prevalent transmission of coronavirus. As businesses have shuttered to safeguard workers, individuals rushed to procure cleaning items from store shelves. Though most companies incorporate cleaning standards, they're usually insufficient, resulting in the spread of illness.
However, companies can take proactive measures to reduce illness and incorporate facilities by implementing technology into existing HVAC models.  Learn more about our advanced capabilities in ventilation and air systems.
Contact us to determine how we can help with your heating and cooling systems and achieve better air quality.
Alpha Energy Solutions
7200 Distribution Drive
United States (US)
Opening Hours
| | |
| --- | --- |
| Monday | Open 24 hours |
| Tuesday | Open 24 hours |
| Wednesday | Open 24 hours |
| Thursday | Open 24 hours |
| Friday | Open 24 hours |
| Saturday | Open 24 hours |
| Sunday | Open 24 hours |