Selected points of this article
hide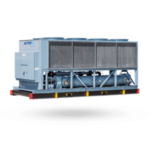 Alpha Mechanical's Advice on HVAC: The intense heat throughout the Midwest is unprecedented. With temps rising above 100 in Louisville and throughout Alpha Mechanical Services' eight-state coverage area, facility managers work hard to keep buildings cool and comfortable.
It's not easy. While the temperatures have risen to a level never seen before, Alpha Mechanical's HVAC Service and Repair department has received a record number of service call requests. Alpha is responding and taking care of its customers' needs around the clock.
Alpha Mechanical's Advice on HVAC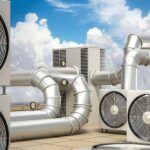 Ron Jenkins, Alpha's Eastern District Manager, says extreme conditions highlight the importance of having a preventative maintenance plan in place.
Preventative Maintenance plans from Alpha Mechanical Service keep units operating efficiently, even in extreme temperatures.
"There is no doubt that a solid PM plan in place is key for the reliability and optimum performance of any HVAC system," Jenkins said. "With the extreme temperatures we have experienced recently, it is essential to have a clean condenser, clean air filter(s), and a properly charged system. These are just three simple things that have a great effect on the cooling of the space."
Jenkins explained the importance of having clean condensers because debris, dust, and dirt cause systems to lose efficiency, and one bad thing inevitably leads to others.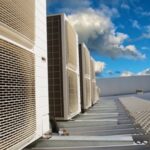 "Dirt and debris elevate the surface temperature of the evaporator coil. This, in turn, causes higher discharge air temperature delivery to the conditioned space," he said.
Alpha Mechanical Service customers who have preventative maintenance plans in place know that their equipment is kept clean and that filters are changed regularly, ultimately maximizing their HVAC units' lives and reducing energy costs.
Jenkins continues: "Preventative maintenance plans are a necessary expense because doing nothing and fixing systems when they fail is much more costly. Preventative maintenance increases the life of your system and saves you money."
Alpha Energy Solutions
7200 Distribution Drive
United States (US)
Opening Hours
| | |
| --- | --- |
| Monday | Open 24 hours |
| Tuesday | Open 24 hours |
| Wednesday | Open 24 hours |
| Thursday | Open 24 hours |
| Friday | Open 24 hours |
| Saturday | Open 24 hours |
| Sunday | Open 24 hours |