Selected points of this article
hide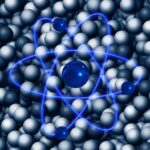 Louisville Global plasma solutions is a bipolar ionization solution used in HVAC systems to ensure fresh indoor air by killing disease-causing micro-organisms. Most respiratory diseases are airborne, and they are spread from one person to another through particles originating from coughs and sneezing by infected persons. Such diseases can be transmitted if an infected person touches a surface and another individual comes in contact with the surface without being disinfected. Louisville Global plasma solutions solution is used in the eradication of airborne viruses.
How do Louisville Global plasma solutions control pathogens?
The Louisville Global plasma solutions technology involves ionization, where ions attract micro-organisms. The ions come together on the surface of the disease-causing germs and capture the hydrogen bond. What are the uses of the hydrogen bond to the virus? It is believed that it must have a hydrogen bond for a pathogen such as a virus to survive.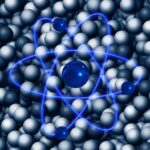 The process of ionization ends up with the virus being rendered inactive and non-viable. Commercial facilities need to engage bipolar ionization to kill pathogens and viruses to protect the public. The Louisville Global plasma solutions bipolar ionization system utilizes ionization to kill germs and viruses such as norovirus and coronavirus through compressed air.
It has been discovered that hydrogen is significant in the survival of pathogens on surfaces and skin such as the hands for a long time. By eliminating hydrogen from the viruses, their survival rate goes down. Louisville Global plasma solutions technology works by taking advantage of this fact and ensuring a disadvantaged environment for viruses. Bipolar ionization can do this at its last stage, where the ions bond with the hydrogen from the virus, leaving it weak and dead. In this way, it is unable to spread to another person.
The reliability of the bipolar ionization technology in Louisville Global plasma solutions depends on the type of pathogen it is fighting. Covid-19 is a novel virus that the application of Louisville Global plasma solutions technology can control. The virus is spread through particles originating from an infected person when they cough or sneeze in the open air. Facilities may use bipolar ionization technology to stop the spread of coronavirus through ventilation systems that are time and cost-conscious.
In this way, Louisville Global plasma solutions ensure that people in the facility breathe the best quality and pathogen-free air. Louisville Global plasma solutions technology has helped to fight the coronavirus commercially in large businesses and institutions
In summary, people are under a lot of pressure and fear due to the current state of coronavirus. Many deaths have been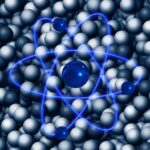 witnessed, and it is the responsibility of facility owners and managers to assure their employees and the public that they are safe from the virus. Louisville Global plasma solutions solution used in the bipolar ionization helps to provide the employees in institutions, students in schools, and patients in hospitals with fresh air, which assures them of their safety. This helps them to be proactive and more productive in their jobs.
It also has added advantages because it kills other disease-causing micro-organisms, such as ones causing flu and tuberculosis. This technology also provides fresh air by killing odors in the air.
Alpha Energy Solutions
7200 Distribution Drive
United States (US)
Opening Hours
| | |
| --- | --- |
| Monday | Open 24 hours |
| Tuesday | Open 24 hours |
| Wednesday | Open 24 hours |
| Thursday | Open 24 hours |
| Friday | Open 24 hours |
| Saturday | Open 24 hours |
| Sunday | Open 24 hours |