Selected points of this article
hide
With the current situation where the coronavirus has hit the world, it is important for business owners and facilities to do continued commercial disinfecting. Whether cleaning is enough may arise, but it's important to note that while cleaning removes visible dirt, disinfecting will kill almost 100% of germs on surfaces. The disinfectants used during this process promise a conducive environment for work free of disease-causing pathogens. There are various advantages of commercial disinfecting, some of which are;
Facility-Wide commercial disinfecting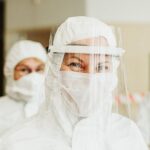 Professionals who offer commercial disinfecting services take care of every corner in the facility or building. This disinfecting takes care of the commonly used and touched surfaces. For example, countertops, doorknobs, bathrooms, break rooms, and other parts and equipment in the facility. During this process, the technicians ensure that no room or place is left untouched. This kind of facility-wide disinfecting is important as it helps mitigate covid-19, thus providing a healthy workplace for customers and staff.
The Technicians are Certified Professionals
The staff is mandated with protocols that they are expected to follow to prevent the spread of coronavirus. However, they haven't received the required training needed to keep their workplace safe. Centers for diseases control (CDC) has recommended regular disinfecting that will help curb the risk of COVID-19 outbreak in the workplace.
Technicians that offer commercial disinfecting services are professionals, and they use advanced equipment and products recommended by FDA that help in the fight against COVID-19.  These technicians work around the business institutions and develop a routine that makes sure that the facilities are safe for staff and customers.
Heightens Customers Confidence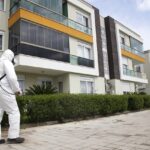 It has come to the attention of every person that it is their responsibility to protect themselves from coronavirus. When customers are at any facility, they need to feel safe. Whether as retail customers or in restaurants, they can enjoy their experience at the facility when they feel safe. Therefore, the assurance that their surrounding has been professionally disinfected is very crucial.
For you to retain clients and make them feel that you care for their health, sometimes mention to them the commercial disinfecting efforts you are making. This helps boost the consumers' confidence in your employees and you.
Improves Employees Productivity
Your staff also needs a sense of security at the workplace, which improves their productivity. Whether employees work in warehouses or offices, they tend to give their best when they feel safe. When employees notice professional technicians regularly offer commercial disinfecting services, they know that you care about their overall wellbeing.
Enhances Time Management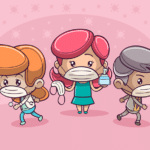 With the protocols given by CDC, the facility requires a lot of cleaning and disinfecting. To manage your business or facility effectively means being able to manage employees' time. Having to ask your employees to paralyze their jobs to disinfect their workplace consumes a lot of time which means you would be failing in time management.
Engaging commercial disinfecting services ensures that the facility is well taken care of, and you do not need to interfere with your schedules. The time taken by the technicians depends on the area they are to cover and the disinfectants they use to dry up in as little as ten minutes, which means the operations of your facility return to running smoothly within no time.
Alpha Energy Solutions
7200 Distribution Drive
United States (US)
Opening Hours
| | |
| --- | --- |
| Monday | Open 24 hours |
| Tuesday | Open 24 hours |
| Wednesday | Open 24 hours |
| Thursday | Open 24 hours |
| Friday | Open 24 hours |
| Saturday | Open 24 hours |
| Sunday | Open 24 hours |