Selected points of this article
hide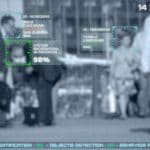 Businesses are always looking for ways to improve how visitors are handled. Commercial Visitor management systems make it easier to collect important information and track an individual or group of individuals in a facility. Furthermore, security systems are critical for commercial buildings, industrial establishments, and facilities of all sizes. Many different types of people will gain access to a facility. The question is: how can companies protect people while keeping a building secure.
Managing visitors may not seem like a daunting task, but the slightest hole in a procedure may represent a vulnerability to a breach. Rather, in a traditional sense, visitors may enter a physical building. However, there are digital realities to consider as well. Criminals are growing more creative by the day. Knowing how to manage visitors and their data properly is a major step in strengthening security within an establishment.
Commercial Visitor ManagementSystems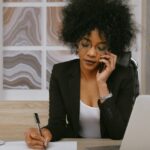 Commercial Visitor management systems may be as simple or as complex as any specification demands. Every business is different and expresses a different need.  A security guard in a retail store waiting at the front door also provides Commercial visitor management.
Companies must collect data from visitors. It is necessary to identify the visitor and understand why it is that they are entering a building. Avoid threats by implementing proper security protocols. Alpha Energy Solutions can work with facilities to assess current security systems and work toward more advanced applications. The combination of integrated systems related to managing visitors may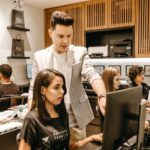 include both software applications and hardware components. Moreover, people are an essential part of the processes though there is a great deal of automation involved with Commercial visitor management. 
A wide range of solutions exists for commercial facilities. Whether you need a simple approach or something more complex, Alpha Energy Solutions is an ideal source for commercial security systems. Contact us to learn more about how we can help you manage visitors with care. 
Alpha Energy Solutions
7200 Distribution Drive
United States (US)
Opening Hours
| | |
| --- | --- |
| Monday | Open 24 hours |
| Tuesday | Open 24 hours |
| Wednesday | Open 24 hours |
| Thursday | Open 24 hours |
| Friday | Open 24 hours |
| Saturday | Open 24 hours |
| Sunday | Open 24 hours |