Selected points of this article
hide
Visitor Management Louisville Solutions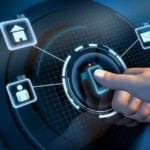 Managing a facility will include monitoring access and tracking visitors. Through visitor management Louisville provider Alpha Energy Solutions, the task is certain to be easier. Implementing applications that enable security managers to function with greater efficiency is a must in a fast-paced business environment. Just as the world is changing, security systems are as well. As fast as the security industry is moving, criminals are also becoming even more clever. The best way to ensure that your business remains protected is to keep your security systems up to date.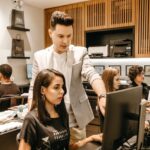 Criminals can gain unauthorized access to businesses through any number of means. Cybercrime and identity theft are at an all-time high, which presents a major challenge to business owners. Security breaches place a company's reputation at risk. Moreover, if clients and customers, and employees do not feel safe, they may lose trust in an organization. Considering a source for visitor management, Louisville locally is a great start to improving your existing security measures. While you may already feel confident in your current setup, a technician will be able to identify any soft spots and recommend the best options available for your business.
Visitor Management Louisville Experts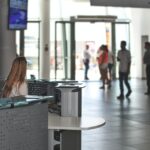 In dealing with visitor management Louisville service providers, you can trust that Alpha Energy Solutions is an expert in the field. We have over 2,000 years of combined field experience servicing commercial clients. From access control to video surveillance, we can offer the newest capabilities from industry manufacturers. We can place helpful data at your fingertips through integrated systems with the touch of a button or click of a screen.
The great news is that you do not have to abandon the methods of the past completely. Systems integration brings together some of the old and a great deal of new technology to strengthen security. Contact us to inquire more about visitor management solutions for your business through Alpha Energy Solutions.
Alpha Energy Solutions
7200 Distribution Drive
United States (US)
Opening Hours
| | |
| --- | --- |
| Monday | Open 24 hours |
| Tuesday | Open 24 hours |
| Wednesday | Open 24 hours |
| Thursday | Open 24 hours |
| Friday | Open 24 hours |
| Saturday | Open 24 hours |
| Sunday | Open 24 hours |