Selected points of this article
hide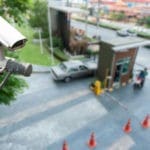 Conclude your search for visitor management Louisville with Alpha Energy Solutions. We specialize in commercial security solutions for businesses of all sizes. All industries can benefit from the latest technology in security. Companies in the private sector, commercial and industrial facilities, and government agencies, will discover a selection of custom-tailored solutions.
Today, companies are tasked with maintaining top-level security measures in several areas within a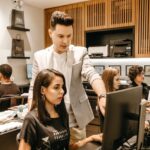 single organization. No business is immune to potential threats by way of criminals. The theft of merchandise, data, digital content, and sensitive information are just a few of the problems that face companies in a modern sense.
One of the main reasons businesses must consider searching for a visitor management Louisville provider is to maintain a good reputation. Reputable businesses protect not only themselves but their employees, clients, partners, and vendors as well. Loss prevention in retail establishments is necessary because stolen merchandise can impact profitability. Stolen financial information can cause a client to lose trust in an organization. Preventing unauthorized access is of critical importance to every business, and it starts with managing visitors as a line of defense.
Visitor Management Louisville-Local Solutions Provider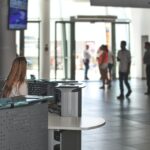 As a local solutions provider for visitor management in Louisville, you can feel confident knowing that a reputable company with experience in the field can help you identify useful systems applications that will enable you to fortify your establishment further to prevent possible security breaches. Alpha Energy Solutions can deliver a selection of customized products and services designed to meet your unique needs.
Alpha Energy Solutions can help you take your security applications a step beyond the traditional configurations you may be familiar with. In fact, with the most up-to-date technology, you are capable of tracking people and data with the click of a button, from several devices, and even remotely. Being aware of who has entered your facility and tracking their information is a necessary aspect of keeping your building safe.
Reach out to Alpha Energy Solutions to find out more about our visitor management Louisville applications.
Alpha Energy Solutions
7200 Distribution Drive
United States (US)
Opening Hours
| | |
| --- | --- |
| Monday | Open 24 hours |
| Tuesday | Open 24 hours |
| Wednesday | Open 24 hours |
| Thursday | Open 24 hours |
| Friday | Open 24 hours |
| Saturday | Open 24 hours |
| Sunday | Open 24 hours |