Selected points of this article
hide
Visitor Management Louisville Businesses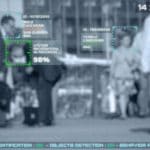 Visitor management Louisville is an aspect of security systems integration. Businesses are constantly gathering and organizing data for a myriad of reasons. The information must also be gathered about visitors entering a facility. Managing visitors enables businesses to carry out security activities, but it also helps companies provide a better experience for patrons in most cases. Alpha Energy Solutions is a provider of visitor management Louisville solutions designed for companies of all sizes.
Why is Visitor Management Louisville Significant?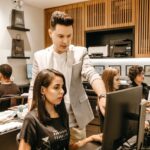 Visitor management Louisville services are beneficial to local businesses that may or may not have security applications in use. Companies, both large and small, should have security systems in place. Unfortunately, adequate security is not always a reality for some businesses. In many cases, if a company does use some form of security, the methods used are likely outdated. Security is a fast-paced industry that is constantly evolving. Is your business able to keep up with the trends? If not, contacting Alpha Energy Solutions is the first step in protecting your organization.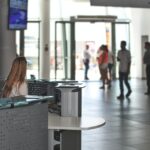 Managing visitors is not just about a friendly greeting and having guests sign their names on a check-in sheet. While still used in offices worldwide, the method is rather antiquated, considering just how much technology goes into the latest security applications. Certain companies have caught up with the newest advances; others are struggling to keep up. Companies need the best tools available to keep them protected from potential threats.
Through Alpha Energy Solutions, companies have a source for visitor management Louisville solutions. Almost every type of organization will benefit from security. The process of managing visitors in a facility involves providing entry into a building, gathering key information, and monitoring activity throughout a building. While some organizations are still having guests sign a logbook upon entering a building, others have turned to more digital techniques involving touch screens and fingerprint scanning.
Alpha Energy Solutions
7200 Distribution Drive
United States (US)
Opening Hours
| | |
| --- | --- |
| Monday | Open 24 hours |
| Tuesday | Open 24 hours |
| Wednesday | Open 24 hours |
| Thursday | Open 24 hours |
| Friday | Open 24 hours |
| Saturday | Open 24 hours |
| Sunday | Open 24 hours |