Louisville-Kentucky Visitor Management Solutions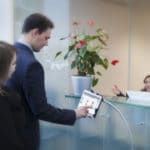 Regardless of whether your facility is commercial or private, protecting your data and property is critical. Louisville-Kentucky Visitor Management by Alpha Energy Solutions can help to ensure that your building is guarded against unwanted access.  Physical assets and digital information are vulnerable, and placing proper security measures can reduce profit loss.
Today, commercial, private and industrial facilities are at risk for security breaches.  In fact, as a business owner, protecting your assets, confidential information, and human resources is an important responsibility.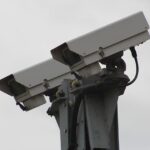 Do not allow your business or institution to be victimized by criminals. Moreover, taking action is easier than you might think and certainly worth it in the long run. Alpha Energy Solutions provides a range of security services including Louisville-Kentucky visitor management. As part of an integrated system, managing visitors is an additional protection layer that limits or eliminates access to your building from potential threats.
Threats against organizations continue to grow. Now, with advanced technology in Louisville-Kentucky visitor management, gatekeepers are in control with powerful tools.
First, Security should be a primary concern for all businesses, including those handling sensitive data or secret information. Most importantly, managing who has access to your facility provides a strong wall of protection against potential data breaches and unwanted criminal activity. Finally, this type of security provides benefits for businesses, employees, and their customers alike.
Louisville-Kentucky Visitor Management Tools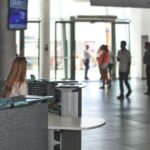 Recent reports of workplace shootings and the dissemination of secret documents have moved organizations to evaluate their own security methods. Moreover, after reviewing your own security measures, you may find critical areas that need improvement. Therefore Alpha Energy Solutions can help.
Today, tools that can be used to monitor visitors to your building include digital ID badges, one-touch access, programmable key-fobs, computerized sign-in forms, and restricted access cards, to name a few. What is right for your organization?
Alpha Energy Solutions
7200 Distribution Drive
United States (US)
Opening Hours
| | |
| --- | --- |
| Monday | Open 24 hours |
| Tuesday | Open 24 hours |
| Wednesday | Open 24 hours |
| Thursday | Open 24 hours |
| Friday | Open 24 hours |
| Saturday | Open 24 hours |
| Sunday | Open 24 hours |