Selected points of this article
hide
Louisville Visitor Management Solutions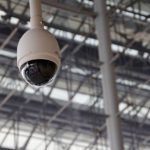 Alpha Energy Solutions can help your business develop a Louisville visitor management system that will make security at your firm stronger. We specialize in integrated systems to help you manage all aspects of security with ease. Learn more about how you can manage the people who access your facility using the latest technology.
Louisville Visitor management means so much more than signing guests in and out of a building or an employee swiping in and out to end their shift. Today, systems integration has taken managing visitors to an entirely new level. Now business owners and security managers can track visitors and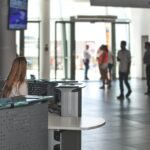 collect information using advanced applications. The applications can help prevent unwanted access, restrict access where necessary, and gather pertinent information that can be used to protect an organization and its assets.
As a critical aspect of security systems, Louisville visitor management is used by businesses large and small. Alpha Energy Solutions can help you expand your security configurations to include the latest technology, placing the control directly into your hands. Providing security is a worthwhile investment that will have long-term benefits for businesses and corporate reputations.
Louisville Visitor Management Applied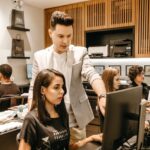 Among the types of facilities that use visitors, management is universities, medical facilities, legal institutions, retail establishments, warehouses, government agencies, and military installations. Security measures are taken all around us, and when it comes to business, it should never be neglected.
Louisville Visitor management can help identify who is authorized to have access to your building. Authorized persons may be external as in a customer or internal as in an employee. In any case, observing and monitoring access to any facility is a must. Not only does managing visitors protect physical assets, but it also protects human resources as well.
Managing visitors may be large or small, depending on the establishment's size; however, Alpha Energy Solutions can help you find a suitable system for your unique need. Update your security systems, contact Alpha Energy Solutions, knowledgeable resource insecurity.
Alpha Energy Solutions
7200 Distribution Drive
United States (US)
Opening Hours
| | |
| --- | --- |
| Monday | Open 24 hours |
| Tuesday | Open 24 hours |
| Wednesday | Open 24 hours |
| Thursday | Open 24 hours |
| Friday | Open 24 hours |
| Saturday | Open 24 hours |
| Sunday | Open 24 hours |