Selected points of this article
hide
Louisville-Kentucky Video Management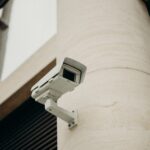 Louisville-Kentucky Video Management: Businesses today are at risk for security threats both in real-time and digital. Companies must provide proper layers of security to reduce theft. Louisville-Kentucky Video management is one tool that can be used by businesses to improve security measures. Video surveillance is simply one aspect of security systems that provide valuable data. Alpha Energy Solutions delivers a range of industry-leading applications for commercial and industrial facilities needing stronger security.
Louisville-Kentucky Video Management Explained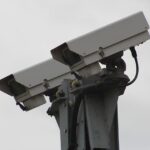 What is Louisville-Kentucky video management? Video management is the process of gathering and processing video data. Video information is captured from cameras installed in strategic locations. Moreover, security systems with video applications offer built-in features that provide even more data. Video surveillance will deter criminal activity.
Government agencies, manufacturing facilities, commercial establishments, medical facilities, and academic buildings gather surveillance using Louisville-Kentucky video management. Every facility must have surveillance to protect assets. Every business is unique, and therefore security applications do vary. Companies must have proper video surveillance installed.
Alpha Energy Solutions delivers advanced software to strengthen businesses against threats. In fact, the latest video software includes features such as facial recognition and motion detection. The analysis is another important aspect of systems integration and managing video footage. The information obtained from security programs is valuable to companies that must protect assets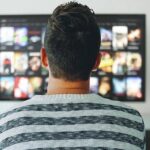 such as merchandise or private data. If anything, proper security in video surveillance will only boost a firm's reputation and build trust among consumers, vendors, and other entities doing business.
Businesses cannot afford to go without proper video surveillance. Business owners must invest in security systems and keep them up to date. Moreover, outdated security measures weaken the defenses against potential threats. The best way to attack threats is to be proactive.
Contact us to determine how we can help with your business's latest security systems and video surveillance tools.
Alpha Energy Solutions
7200 Distribution Drive
United States (US)
Opening Hours
| | |
| --- | --- |
| Monday | Open 24 hours |
| Tuesday | Open 24 hours |
| Wednesday | Open 24 hours |
| Thursday | Open 24 hours |
| Friday | Open 24 hours |
| Saturday | Open 24 hours |
| Sunday | Open 24 hours |