Selected points of this article
hide
Louisville Video Management Equipment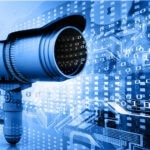 Businesses today demand stronger security measures. Modern criminals threaten the stability and profitability of companies. Louisville Video management helps to deter crime within facilities. Companies have used surveillance equipment for many years. The fact of the matter is that as criminals evolve, so does the technology behind security systems. Alpha Energy Solutions works with commercial facilities to bring security programs current.
Why is Louisville Video Management a Powerful Tool?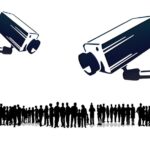 Louisville Video Management systems are powerful because they allow companies to operate efficiently. Modern surveillance applications can be deployed through what is known as integrated systems. Through a single point, all security applications can work together. As a result, the process of managing security tools is easier. Adequate security measures should include state-of-the-art video surveillance systems.
Alpha Energy Solutions is capable of providing customized solutions for facilities. Furthermore, using the latest advances in security, our service technicians can install systems that are synchronized. Seamless integration is what fuels current video surveillance equipment. Furthermore, Louisville Video Management applications are far easier to use than ever before.
The Benefits of Video Surveillance Applications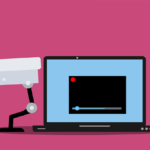 Video Surveillance is not only a deterrent but it may be used for monitoring. Today, cloud-based systems allow business owners to watch facilities around the clock. In fact, business managers can monitor video from anywhere. Additionally, security managers can view surveillance from portable devices. Cloud-based software applications help to mitigate losses and save on resources.
Managing video surveillance need not be a cumbersome task for business owners and facility managers. Furthermore, the human aspect does not have to be removed from a security program. Traditional security rolls and modern technology complement each other. Moreover, security systems are largely customizable based on the needs of a business.
When business owners decide to implement surveillance programs, the cost to do business decreases. The technology behind current video applications requires fewer human resources. Additionally, automation is the keystone of modern applications. Automation saves time and money.
Complex Security Systems
The size of a business will determine how complex surveillance programs must be. Business owners can choose from a selection of applications. Moreover, in certain cases, real-time feeds may be more appropriate than recorded footage. Additionally, companies should consider storage needs. Surveillance that is gathered from many different angles may require more resources. An all-encompassing approach to managing data will be most beneficial for complex organizations. Alpha Energy Solutions specializes in customization.
When video applications are paired with access controls and alerts, they are even more effective. Together, the applications used in systems integration provide a safer environment for businesses. Companies looking to expand security programs with the latest equipment available can trust Alpha Energy Solutions as a reputable security product and service provider. Alpha Energy Solutions' service technicians bring decades of experience to every client. It is never too late for a company to realize the potential of an existing security system.
Contact us to inquire about our video surveillance applications for commercial and industrial facilities.
Alpha Energy Solutions
7200 Distribution Drive
United States (US)
Opening Hours
| | |
| --- | --- |
| Monday | Open 24 hours |
| Tuesday | Open 24 hours |
| Wednesday | Open 24 hours |
| Thursday | Open 24 hours |
| Friday | Open 24 hours |
| Saturday | Open 24 hours |
| Sunday | Open 24 hours |