Selected points of this article
hide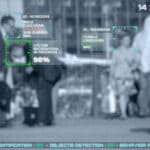 Louisville KY video management tools have changed because of new technology. Businesses can protect people, assets, and information with greater capabilities. You may be pleased with your present security system including video surveillance controls, but Alpha Energy Solutions can help you identify potential vulnerabilities and offer solutions. Our team of experts can work with you to bring your systems current and match industry recommendations. Furthermore, your company will have access to a heightened level of protection with our expert's latest tools.
Strong security systems are necessary for all businesses simply because you cannot always recognize every threat ahead of time. Although you may have all of the best applications already in place, weak spots do exist. Allow us to help fill the gaps. Consider exploring the newest product options available on the market. Deploy visitor management applications through Alpha Energy Solutions, a commercial security systems expert.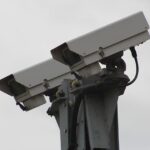 Surveillance is an instrumental part of managing security. The data collected and processed through surveillance helps organizations identify potential triggers before they cause serious harm to a business. Moreover, identifying threats before they gain access to a facility is the first line of defense. Ultimately, the goal is to avoid criminal elements while safely operating your business day in and day out.
Weak security systems can certainly hurt your company and your reputation. Furthermore, inadequate security measures can lessen your profitability. Because of the ramifications of security breaches, companies should never skip out on implementing fortified security measures. Facilities should review security applications frequently and update them accordingly to meet the newest technology. Staying ahead of possible threats to a business is beneficial. Every business will benefit from strong security procedures and tools, as well as Louisville KY video management.
Service Capabilities Louisville KY Video Management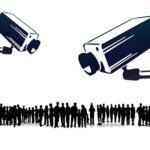 Alpha Energy Solutions offers integrated applications and software for Louisville KY video management. If your company is looking to upgrade current configurations or possibly have new tools installed, we can help. We are experts in commercial and industrial security systems. We work with a wide range of manufacturers and supply some of the industry's best product solutions. Furthermore, our service experts can work with you to tailor customized solutions for your unique business.
We can work with businesses through a vast network of practical software and hardware tools to achieve the highest security level. Additionally, you can rely on Alpha Energy Solutions as a knowledgeable resource for information. Contact us with your questions regarding security, integrated systems, and all aspects of security systems.
The fact of the matter is that proper security applications will help you lessen losses by preventing theft. Commercial buildings, industrial plants, manufacturing centers, academic institutions, and retail establishments can benefit from better security. The cost to implement new or updated systems is small in comparison to the cost of a breach. Security breaches can cost you the product, profits, and reputation.
Contact us to determine how we can help you implement Louisville KY Video Management for your office or commercial center.
Alpha Energy Solutions
7200 Distribution Drive
United States (US)
Opening Hours
| | |
| --- | --- |
| Monday | Open 24 hours |
| Tuesday | Open 24 hours |
| Wednesday | Open 24 hours |
| Thursday | Open 24 hours |
| Friday | Open 24 hours |
| Saturday | Open 24 hours |
| Sunday | Open 24 hours |