Selected points of this article
hide
Louisville-KY Video Management Technology
Louisville-KY Video Management is a crucial part of security. Moreover, surveillance provides a valuable perspective, which is oftentimes indisputable. Now, with the most up-to-date software available, security managers and business owners have access to greater visibility. 
Remote Monitoring

Through integrated systems,  Louisville-KY video management is capable of providing round-the-clock surveillance in a wide range of 
buildings. Actually, as a business owner or security manager, you do not even have to be on the premises to monitor what is going on at your facility. Now, there is software available that will enable you to access visuals on your property remotely.
Alpha Energy Solutions offers security solutions, including Louisville-KY video management software, to improve how you manage surveillance. Regardless of how large or how small your business is, there is a system that will meet your unique needs. Consult with Alpha Energy Solutions to find a system that is just right for you. 
Selecting Louisville-KY Video Management Software Features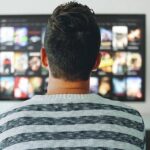 When you are in the market for new video products, consider a reputable provider with experience, such as Alpha Energy Solutions.
Moreover, technology is changing rapidly, and so are the methods that criminals use to access your enterprise. The best way to combat potential threats is to incorporate the latest technology and keep it up to date.
Integrated Surveillance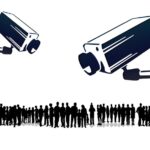 Alpha Energy Solutions can deliver product options that will expand on your surveillance level and place control directly into your hands and even at your fingertips. In fact, it is possible to have multiple setups with visuals from various angles. Video surveillance should provide excellent details, be hassle-free to use, and be painless to implement. Moreover, the information obtained through the medium should also offer real-time feeds when necessary and the ability to replay footage as needed.
Take your video surveillance to the next level and contact Alpha Energy Solutions.
Alpha Energy Solutions
7200 Distribution Drive
United States (US)
Opening Hours
| | |
| --- | --- |
| Monday | Open 24 hours |
| Tuesday | Open 24 hours |
| Wednesday | Open 24 hours |
| Thursday | Open 24 hours |
| Friday | Open 24 hours |
| Saturday | Open 24 hours |
| Sunday | Open 24 hours |