Selected points of this article
hide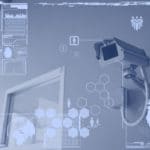 Industrial video management: Video surveillance is an important aspect of security systems. Businesses, organizations, and facilities need to capture important information from the video to keep buildings safe. As a result, Protecting property and people is a key part of maintaining safety, credibility, and a good reputation. Alpha Energy Solutions can help businesses with Industrial video management, a major aspect of integrated systems in security. First of all, Industrial video management deals with handling the data. There is so much more to surveillance than the obvious. 
Furthermore, surveillance data is important to businesses. Facilities use the information processed through Industrial video management to implement new procedures, strengthen security measures, and ultimately protect a facility from unauthorized access or illegal activity. Furthermore, video helps to keep people safe. 
Industrial Video Management Applications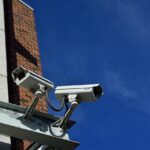 The processes of managing video are extensive. Industrial Video management also has many different applications. Moreover, modern surveillance is far more advanced than it was in the past. Companies can better protect themselves from threats inside an establishment, outside, and even online. Even more, contemporary interfaces also place more control in the hands of end-users. Now, business owners, managers, and security personnel can enjoy a wider view. Video surveillance includes several different applications. Systems integration streamlines security applications. As a result, end-users can handle the systems with ease.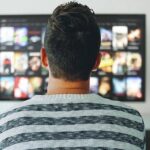 Several applications may be deployed to facilitate video surveillance activities. It is important to keep in mind that modern security applications are often streamlined through what is known as systems integration. Using a wide range of devices and applications, data is processed efficiently. Thus, access to information is easier for end-users, and multiple systems can work together to maximize security efforts. 
Your business can take advantage of wider security capabilities. The benefits that surveillance applications add are priceless. Companies today cannot afford to forego adequate security measures, including video. Security can use video, business owners, and facilities managers. Security systems can be as complex or as simple as end-users demands. Contact us to find out how we can help support your upcoming requirements for Industrial video management applications. 
Alpha Energy Solutions
7200 Distribution Drive
United States (US)
Opening Hours
| | |
| --- | --- |
| Monday | Open 24 hours |
| Tuesday | Open 24 hours |
| Wednesday | Open 24 hours |
| Thursday | Open 24 hours |
| Friday | Open 24 hours |
| Saturday | Open 24 hours |
| Sunday | Open 24 hours |