Selected points of this article
hide
Louisville Video Management Tools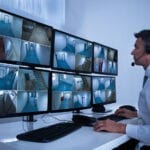 Louisville Video Management: Security has advanced over the decades. Although CCTV is still relevant for capturing video surveillance, newer technology is available. The latest security innovations, including Louisville video management tools, enable end-users to capture footage from smart devices and remotely. Some of the devices used for video include tablets, smartwatches, smartphones, and laptops. Alpha Energy Solutions is here to help you take your surveillance program to the next level.
Commercial facilities need adequate surveillance. In today's world, anything can happen at any time. Criminals are getting far more sophisticated in their attempts to cause harm to businesses. Surveillance footage is a critical piece of security protocols that can reduce major losses for a company. Louisville Video management helps companies gather important information while also deterring criminal activity. There is not a single facility that is void of security vulnerabilities. The fact of the matter is that business owners and facility managers can take proactive measures to fortify a business against potential threats.
Sourcing Louisville Video Management Tools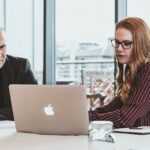 Alpha Energy Solutions can help you source current Louisville video management equipment and software to meet your business needs. Whether you are interested in upgrading your current arrangement or a new installation, our service technicians can provide professional assistance. We are on-call 24/7 for service. Our capabilities allow us to streamline your security applications so that information is within reach. Using the latest technology, you can engage surveillance applications from virtually anywhere in the world.
Adequate security is a must in today's fast-paced world where criminal activity presents itself. Furthermore, streamlined security measures will only boost your company's profitability. Managing surveillance can contribute to a decrease in theft, illegal activity, and wasted resources by employees. Moreover, security protocols can help to bolster your firm's credibility among customers and shareholders. Strong security measures are just good practice.
Usability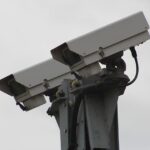 Systems integration helps make managing security footage easier for staff. Using multiple applications, an end-user can respond as needed from on-site or outside of establishments. Tools such as heat detection, motion detection, phone systems, and alarm notifications can all be linked through systems integration. When it comes to training staff on applications, the connected systems make the process easier. Deploying video applications in unique settings is easier, as well as gathering and analyzing data. Modern security systems can be customized to suit even the most complex facility. Additionally, gathering surveillance from inside a facility, outside, and within secure areas can be seamlessly done.
Through years of experience, we have come to understand the unique needs of commercial enterprises. As a result, we can offer the latest technology to improve your security systems. Furthermore, since we deal with businesses of all sizes, we can certainly help you select high-performing packages that suit your budget. Investing in security systems with the latest innovations is worth considering. Keeping up with real-time and digital threats is something that every business will have to do moving into the future.
Contact us to find out how we can help you deploy the best security applications in the industry.
Alpha Energy Solutions
7200 Distribution Drive
United States (US)
Opening Hours
| | |
| --- | --- |
| Monday | Open 24 hours |
| Tuesday | Open 24 hours |
| Wednesday | Open 24 hours |
| Thursday | Open 24 hours |
| Friday | Open 24 hours |
| Saturday | Open 24 hours |
| Sunday | Open 24 hours |