Selected points of this article
hide
Finding Video Management Louisville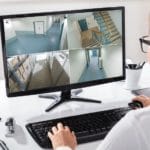 Video Management Louisville: Video surveillance is critical to businesses all over the world. Companies in all sectors use video systems to gather information for security. Locally sourcing video management Louisville is easy with Alpha Energy Solutions, a security systems provider. Security systems rely on video from as many as one to multiple locations, and modern systems integrations make it far easier to manage.
Nearly every business has implemented security, but not every business takes advantage of video surveillance. Video management Louisville through Alpha Energy Solutions can help you identify weak spots where video might be a helpful addition. If you currently have a video system running but aren't getting all that you anticipated from it, an upgrade might be beneficial. Advancements in security now allow businesses to capture video of an establishment from virtually anywhere in the world, including hand-held devices.
Video Management Louisville Integration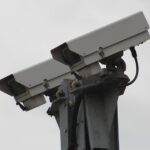 Ideally, you would monitor your facilities round the clock. Through a combination of applications and human resources, you can. Video surveillance in the form of cameras is only one measure, Alpha Energy Solutions with video management Louisville solutions can take your systems to the next level. Although such systems are complex, systems integration allows for the transfer of data with seamless precision and even greater ease.
Imagine having security guards working in combination with live-stream video and programmable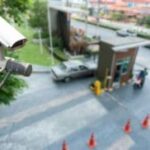 alert systems that transfer critical data to your tablet in real-time. All of this is now possible with current security packages. Allow Alpha Energy Solutions to explore your video management requirements and take your security systems up to one more notch.
Video management is just one piece of a complex puzzle known as security. Alpha Energy Solutions is capable of guiding you through the identification and selection of ground-breaking equipment. From delivery to installation and aftercare, you can feel confident knowing that an expert service provider with time in the field is at your service. Contact us to learn more about our video management applications.
Alpha Energy Solutions
7200 Distribution Drive
United States (US)
Opening Hours
| | |
| --- | --- |
| Monday | Open 24 hours |
| Tuesday | Open 24 hours |
| Wednesday | Open 24 hours |
| Thursday | Open 24 hours |
| Friday | Open 24 hours |
| Saturday | Open 24 hours |
| Sunday | Open 24 hours |