Selected points of this article
hide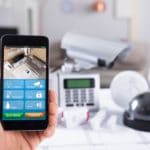 Over the last several years, security has evolved to include more technology. Discovering video management Louisville will lead you to a top supplier of product and service solutions with Alpha Energy Solutions. Although traditional surveillance methods such as CCTV are still very relevant, newer applications allow security managers and business owners to gather images and videos with greater ease. Using modern applications, clients can access information from small devices in remote locations.
Allow Alpha Energy Solutions to help you take your security to the next level.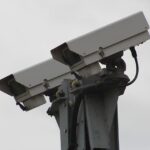 When searching for video management in Louisville, you will certainly find a full range of solutions through Alpha Energy Solutions. We work with businesses of all sizes and across several different industries. Our capabilities include customized solutions that are developed to accommodate your business goals and budget. Video surveillance is a must no matter what type of business or organization you are managing. Video helps manage people and assets and, most importantly, protects your facility from possible threats.
Regardless of how large or small your facility is, video management Louisville is accessible through reputable and experienced Alpha Energy Solutions.
Video Management Louisville-Streamlined Data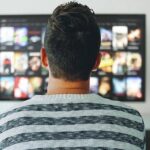 However, most businesses have some security level depending on how large or small the business may determine exactly how complex the systems are. Many businesses may feel secure with their current systems but may be very surprised to find out that there are weak spots that could use additional protection. Video surveillance can help fill gaps in information, and with recent technology, such spaces can be filled with greater efficiency.
Monitoring facilities can take place in person, in-realtime, and remotely in many cases. Devices such as smartphones, tablets, and laptops can provide valuable information-processing channels in video documentation. Streaming activity from remote areas is now easier than ever. It is comforting to business owners to know that they can monitor their facilities round-the-clock.
Contact Alpha Energy Solutions to find out more about our video management Louisville capabilities.
Alpha Energy Solutions
7200 Distribution Drive
United States (US)
Opening Hours
| | |
| --- | --- |
| Monday | Open 24 hours |
| Tuesday | Open 24 hours |
| Wednesday | Open 24 hours |
| Thursday | Open 24 hours |
| Friday | Open 24 hours |
| Saturday | Open 24 hours |
| Sunday | Open 24 hours |