Selected points of this article
hide
Video Management Louisville Area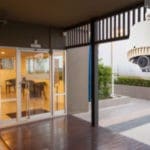 Video Management Louisville: Maintaining the security of a facility means that video surveillance is a key factor in gathering data. Businesses can take advantage of the video management Louisville area serviced through Alpha Energy Solutions, a top security systems provider delivering service with care. Advances in modern security now make it easier for companies to strengthen the measures required to protect all assets, both human and otherwise. Finding a service provider that can deliver suitable options is no longer a challenge. Alpha Energy Solutions is the best source of security equipment for businesses, both large and small.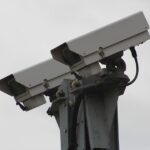 Video management Louisville as delivered by Alpha Energy Solutions will help companies to achieve their goals. Adequate security is a must for businesses. Now, newer technology enables business owners to capture critical information from a range of areas. For example, video surveillance can be viewed from a device as small as a mobile phone in real-time. It does not matter whether a person is waiting in an airport across the world or out running errands on the weekend; digital information from a security system can be streamed virtually anywhere. Choosing the right solution is simply a phone call away. Technicians at Alpha Energy Solutions are on-call 24/7 to assist with your inquiries.
Video Management Louisville-Modern Solutions
Collecting visual data from video management Louisville applications is a valuable step for companies looking to fortify security protocol. In the past, creating a unique system of security management may have been far more complicated than it is today. Security applications such as video surveillance can be streamlined for greater ease of use. Security applications process a large amount of information. The data must not only be handled with care but it must be transferred quickly to make the best use of it.
Businesses need round-the-clock visuals due to a growing number of threats faced daily. Find out how Alpha Energy Solutions can help you manage video seamlessly. Contact us for more information.
Alpha Energy Solutions
7200 Distribution Drive
United States (US)
Opening Hours
| | |
| --- | --- |
| Monday | Open 24 hours |
| Tuesday | Open 24 hours |
| Wednesday | Open 24 hours |
| Thursday | Open 24 hours |
| Friday | Open 24 hours |
| Saturday | Open 24 hours |
| Sunday | Open 24 hours |