Selected points of this article
hide
Applying Louisville-KY Video Management to Your Security Measures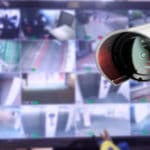 Your search for Louisville-KY video management applications should end with Alpha Energy Solutions. As a knowledgeable resource, we can help you improve the security of your facility with effective tools. We understand that business needs vary, which is why we can work with firms of all sizes.
Today, there is a vast range of security products available on the market for Louisville-KY video management. In fact, selecting the right system for you will depend largely on the size of your facility. Other relevant points that you should consider when choosing a system include point of view, ease of use, and accessibility.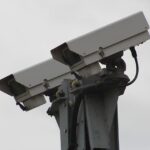 Alpha Energy Solutions can help you choose industry-leading technology and back all systems up with experienced support.
Louisville-KY Video management places power into the hands of business owners and security managers so that your company's interests are protected from unauthorized access. Moreover, implementing the right tools can provide critical data that is crucial to your profitability. Most importantly, you will be able to monitor the most sensitive areas of your facility.
Tools Used in Louisville-KY Video Management
Indeed, advances in security products have led to the development of dynamic tools.  Actually, surveillance inside or outside of a building is no longer limited to CCTV. Through integrated systems, you can now have access to powerful tools.
Fast access to security data
The latest developments in surveillance offer real-time visuals from various angles and rapid access to data. Moreover, having quick access to what is happening inside or outside of your facility is now possible from the palm of your hand. Additionally, knowing that you have the ability to manage multiple systems at one time with greater functionality will make a difference. Contact Alpha Energy Solutions to inquire about our Louisville-KY video management solutions.
Alpha Energy Solutions
7200 Distribution Drive
United States (US)
Opening Hours
| | |
| --- | --- |
| Monday | Open 24 hours |
| Tuesday | Open 24 hours |
| Wednesday | Open 24 hours |
| Thursday | Open 24 hours |
| Friday | Open 24 hours |
| Saturday | Open 24 hours |
| Sunday | Open 24 hours |