Best Industrial & Commercial Chiller Rental Resource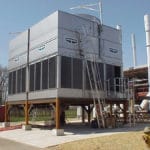 Consider calling Alpha Energy Solutions if you need an Industrial & commercial chiller rental. Whether you need a commercial or industrial chiller system, we can help. It is our understanding that chillers are an investment. Moreover, we understand how important it is for you to manage your budget. In some cases, a chiller is necessary to maintain operations in many different facilities.
If you have only a temporary need for a cooling system, an industrial & commercial chiller rental is an ideal choice. It is still very possible to enjoy a permanent unit's benefits without the hassle of a long-term commitment. Alpha Energy Solutions can help you find a chiller that suits your project and budget.
Selecting an industrial & commercial chiller rental might seem very complicated. In fact, in many cases, it actually is. Chillers are complex. The systems have a variety of parts, and narrowing down the best option is not easy. Since it may be difficult to navigate a chiller on your own, you should contact a service technician.
Industrial & commercial Chiller Rental Experience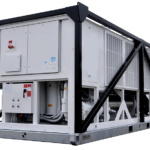 If you decide to contact a technician at Alpha Energy Solutions, you can take comfort in knowing our team has over 2000 years of experience in the field. In addition to decades of experience, we have access to top manufacturer brands. Having access to the leading brands enables us to respond to your service calls faster. A faster response time on service calls is a great benefit. As a result, you can get your system back online sooner.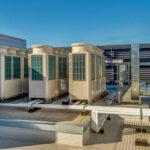 Reducing downtime in the event of an emergency is only one consideration. Complete mechanical failures may have catastrophic results. Preventing unexpected system failures can be done with ease. Protecting your Industrial & commercial chiller rental with a custom Preventative Maintenance Plan will help extend your system. We can provide status updates, seasonal service, and predictive maintenance.
Contact Alpha Energy Solutions to learn more about industrial & commercial Chiller Rental.  
Alpha Energy Solutions
7200 Distribution Drive
United States (US)
Opening Hours
| | |
| --- | --- |
| Monday | Open 24 hours |
| Tuesday | Open 24 hours |
| Wednesday | Open 24 hours |
| Thursday | Open 24 hours |
| Friday | Open 24 hours |
| Saturday | Open 24 hours |
| Sunday | Open 24 hours |